Did you know that according to a Gallup poll, only 65% of the global workforce is not engaged in their jobs? That means only 35% of people are happy or fulfilled in their work.
Happiness is your birthright. Despite the current state of the world and your well-being, you can choose to be happy.
If you're ready to take responsibility for your happiness and build the foundation that makes your life worthwhile, you're ready to learn how to be your best self.
So, how can we do more of what makes us happy and become our best selves? Keep reading to find out.
Table of Contents
Identify What Makes You Happy
The first step to knowing how to be your best self is identifying what makes you happy. This may seem obvious, but many of us go through life doing what we think we should be doing or what others expect of us rather than what truly brings us joy.
Take some time to reflect on what activities, people, and experiences make you feel happy and fulfilled. Make a list of these things and prioritize them.
Make Time for What Makes You Happy
Once you've identified what makes you happy, it's important to make time for those things. We often get caught up in the busyness of life and neglect the things that bring us joy.
Schedule time in your calendar for the activities and experiences that make you happy. Whether it's a weekly yoga class, a monthly book club, or a daily walk in nature, make sure you prioritize these things in your schedule.
Surround Yourself With Positive People
The people we surround ourselves with have a big impact on our happiness and well-being. Surround yourself with positive, supportive people who uplift and inspire you.
Spend less time with people who bring you down, drain your energy, or foster negative beliefs. This may mean setting boundaries with certain people or even ending some relationships altogether.
Practice an Attitude of Gratitude
Being grateful is a powerful attitude of individuals with high self-esteem. This can be as simple as expressing gratitude for a warm cup of coffee in the morning or the smile of a loved one.
By focusing on what we have rather than what we lack, we can shift our mindset and increase our overall happiness.
Take Care of Your Physical and Mental Health
Make sure you prioritize your health. Eat a balanced diet, exercise, and get enough sleep. It's also important to take care of your mental health by practicing self-care, seeking support when needed, and managing stress in healthy ways.
Watching over your physical and mental health is essential for being your best self, and for those interested in enhancing their appearance, procedures like skin care, facelift, or Brazilian butt lift can be a confidence-boosting choice to help you feel even more content and happy.
Happiness Within Starts by Knowing How to Be Your Best Self
Doing more of what makes you happy is essential to know how to be your best self. By identifying what makes you happy, making time for those things, surrounding yourselves with positive people, practicing gratitude, and taking care of your physical and mental health, you can promote happiness and fulfillment in all areas of your lives. So, commit yourself to prioritizing your happiness and doing more of what makes you happy today.
All change starts with YOU. Pin this post for later, and check out more tips on our blog.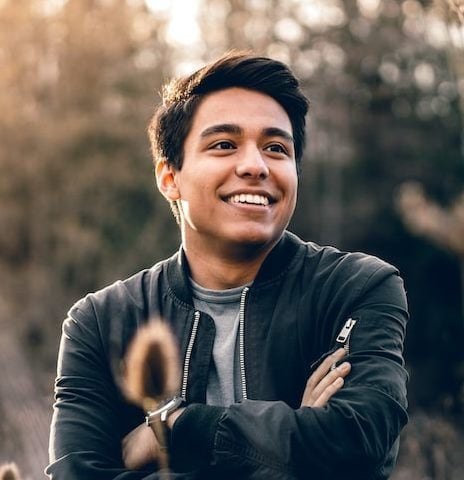 Wayne Probert is a senior reporter at Zobuz, covering state and national politics, and he is a grantee with the Pulitzer Center on Crisis Reporting. Before joining Zobuz, he worked as a freelance journalist in Kentucky, having been published by dozens of outlets including NPR, the Center for Media.