Info of End of the Magic Era
Alternative: Throne of the Apocalypse, 末法王座
Language: Chinese
Author(s): Zhuang Bifan 庄毕凡
Year: 2013
Status in COO: 1469 Chapters (Completed)
Genre(s): Action, Adventure, Drama, Xuanhuan
Summary of End of the Magic Era
The world that gave birth to the peak of magic civilization is about to be destroyed.
The last survivor returned countless years in the past, that time was the birth of the magic civilization, countless mages were fumbling their ways on that thorny path.
He, who came from the end of the era, was treading toward the Supreme Throne
The world that nurtured the civilization which reached the pinnacle of magic was on the verge of destruction.
The last survivor transmigrated to the past, when the magic civilization started growing, as countless mages were still fumbling their ways through the thorny paths of magic knowledge.
He, who came from the end of the magic era, aim to reach the pinnacle of magic.
End of the Magic Era Wiki
Mafa Merlin
Lived on earth during his first life. He was reincarnated in Noscent at the end of the era, later was killed by the Netherstorm which destroy Noscent and return back to Noscent 30.000 Years ago into the body of a young man name Mafa Merlin.
Soul Walker (True Spirit Magic Tool) : chapter 118 expert of soul technique.
Doom Staff (Now Dragonic Staff) (strongest True Spirit Magic Tool) : chapter 122
Book of Death (Extraordinary Magic Tool) : Chapter 150
Book of Ten Thousand Mantras (Extraordinary Magic Tool) : Chapter 635
Ten Thousand Spell Wheel (True Spirit Magic Tool created by Lin Yun) 336
Cultivation Ranks
Mage Rank Swordsman Rank/Archer Rank Alchemist Rank Sub Ranks Description
1 Magic Apprentice Apprentice Apprentice Alchemist 1-9 One needs to form a whirpool of mana.
2 Mage Swordsman/Archer Alchemist 1-9
3 Great Mage Great Swordsman/Great Archer? Great Alchemist 1-9 One needs to condense a Rune for each Sub Rank and overall 9 Runes in Great Mage Rank.
4 High Mage Expert Swordsman/Spirit Archer Master Alchemist 1-9 One needs to combine 9 Runes into a single entity to reach High Mage.
5 Arch Mage Sword Saint/Phantom Archer Alchemist Artisan 1-9 To reach the Arch Mage realm, one had to merge their Meditation Law Set with their Magic Conducting Rune. Arch Mages were powerhouses that had come into contact with Laws.
6 Heaven Mage Heaven Sword Saint/Heaven Archer Saint Saint Alchemist 1-9 Also known as Extraordinary Realm possessing Extraordinary Power, otherwise known as World Power.
At this level, one can form his own Demiplane.
7 Divine Fire/spark Mage. Equivalent to Ancient Gods. One will create a domain were the Laws are under their command
Weapon Rank
1 Magic Apprentice
2 Magic Tool Mage
3 Inheritance Magic Tool Great Mage
4 Spiritual Magic Tool High Mage
5 True Spirit Magic Tool Arch Mage
6 Heaven/Extraordinary Magic Tool Heaven Mageapon Rank
End of the Magic Era Reviews
THIS IS AN ACTUAL REVIEW WITH DETAILS AND SUMMARY. READ IT.
IF YOU WANT TO GET TO THE REVIEW, SKIP THIS PARAGRAPH. First, I would like to say that this novel deserves a higher rating than it currently has. Why? Because several people have left one-star reviews, claiming that the other novel in the "What's Next" section had more reviews. This is not true! Also, the original novel is NOT DROPPED. These rumors have been propagated by one single user who has also been leaving hate comments and abuse. Now, onto business.
Hey, Shiraishi here with another fantasy novel.
I'm glad the novel is finally out, I've been working on it every since Night Ranger was over, (even if I've been taking it slow, needed some time off after completing a novel). In any case, same as before, if you have any question, don't hesitate.
This is a completed novel of about 1400 chapters.
Also, for all the NR fans, sorry for the delay, EME should have been released before new year, but some matters delayed it.
Latest Chapters of End of the Magic Era
Chapter 1265 – Perfect Acting and Exorbitant Price
Chapter 1264 – Earth and steel
Chapter 1263 – Return and Destruction
Chapter 1262 – Growth and Bandits
Chapter 1261 – A Pair of Eyes and Omen of Death
Chapter 1260 – Astrologian and History
Chapter 1259 – Meeting a Peer and Hearing a Story
Chapter 1258 – Meeting and Trial
Chapter 1257 – Puppet Versus Necromancer
Chapter 1256 – Necromancer and Compensation
Chapter 1255 – Ultimatum and Exhibition
Chapter 1254 – Guards and Conflic
Chapter 1253 – Family Meeting and Apology
Chapter 1252 – Draconic Bloodlines and Life Essence
Chapter 1251 – Siege and Spire
…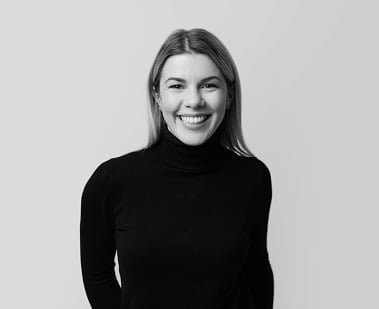 Nicole Ann Pore is a writer, an events host and a voice over artist. Travel, health, shopping, lifestyle and business are among the many subjects she writes about. Through quality and well-researched writing, she informs and even entertains readers about things that matter. She is also interested in film critiquing and filmmaking. Giving all the glory to God, Nicole graduated Cum Laude from De La Salle University Manila, Philippines with a Bachelor's Degree in Communication Arts.