In the fashion world, trends come and go, but certain elements stand the test of time. The allure of linen clothing is one such timeless phenomenon. From its history deeply rooted in ancient civilizations to its current status as a staple in modern wardrobes, linen's journey is fascinating, and its appeal is enduring.
Table of Contents
A Journey Through History: The Origins of Linen
Linen clothing carries with it a legacy that dates back thousands of years. Derived from the flax plant, linen's origins relate to ancient civilisations like Egypt and Mesopotamia. Its creation involved meticulous processes, from the harvesting of flax fibres to the intricate weaving techniques employed to fashion garments. The result was a fabric prized for its exceptional breathability and remarkable durability.
The Nature's Gift: Linen's Unique Properties
Linen's popularity throughout history can be attributed to its exceptional properties. This natural fibre is famous for its breathability, which is ideal for warmer climates. Its ability to wick away moisture and enhance air circulation ensures comfort even during the hottest days. Moreover, linen's durability adds to its charm, as it becomes softer with each wash.
Effortless Elegance: Linen in Contemporary Fashion
In the realm of modern fashion, the allure of linen remains unwavering. The minimalist aesthetic and effortless elegance of linen clothing make it a favourite among those seeking style and comfort. The fabric's natural lustre and texture uniquely appeal to garments, exuding a casual sophistication that can seamlessly transition from day to night.
Embracing Sustainability: Linen's Eco-Friendly Profile
In an era where sustainability is paramount, linen clothing is a shining example of eco-friendliness. The flax plant requires minimal water compared to other crops, reducing its environmental footprint. Additionally, every part of the flax plant is used, leaving no waste behind. This aligns perfectly with the growing movement towards conscious consumerism, where individuals actively seek products that positively influence the planet.
Linen's Versatility: From Casual to Couture
One of linen's most endearing qualities is its versatility. It effortlessly straddles the line between casual and sophisticated, making it suitable for various occasions. A linen shirt paired with well-fitted trousers can exude refined elegance, while a linen sundress captures the essence of carefree summer days. This adaptability is a testament to the fabric's innate charm.
Styling Linen: Tips and Tricks
Styling linen clothing can be a creative endeavour. Layering linen with other textures can add depth to an outfit, while accessorising with natural materials like wooden bangles or straw hats complements the fabric's organic appeal. Embracing a neutral colour palette further enhances the timeless elegance of linen garments.
Linen for All Seasons: Embracing Year-Round Comfort
While linen is often associated with warm weather attire, its versatility extends to all seasons. One of its lesser-known qualities is its adaptability to changing weather conditions. In cooler months, layering linen garments can provide an extra level of insulation without sacrificing style. The fabric's moisture-wicking properties ensure comfort even during the transitional seasons. This unique characteristic transforms linen from a summer favourite to a year-round wardrobe essential, making it a true investment in comfort and style.
In Conclusion: The Enduring Allure of Linen
Linen clothing, with its origins in ancient times and its contemporary presence in fashion, encapsulates a story of timelessness and enduring elegance. From its remarkable properties to its sustainable profile, linen is a testament to the harmonious blend of tradition and modernity. Whether a linen-infused ensemble for a casual outing or a curated collection, this fabric captures hearts and wardrobes with subtle charm and effortless grace.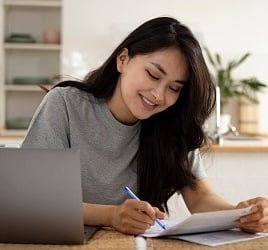 Amanda Byers is a graduate of Columbia, where she played volleyball and annoyed a lot of professors. Now as Zobuz's entertainment and Lifestyle Editor, she enjoys writing about delicious BBQ, outrageous style trends and all things Buzz worthy.