Ensuring the safety and well-being of elderly residents in nursing homes is of paramount importance. Unfortunately, nursing home abuse is a pervasive issue that affects vulnerable individuals and has devastating consequences. In this article, we aim to raise awareness about nursing home abuse, explore the different types of abuse, discuss the signs to look out for, provide guidance on reporting abuse, and shed light on investigations and evidence collection to address these distressing situations.
Table of Contents
Types of Abuse in Nursing Homes
1. Physical Abuse
Physical abuse refers to the use of physical force that results in injury, pain, or impairment. It can manifest in various forms, including hitting, pushing, restraining, or neglecting the physical needs of residents. Bruises, fractures, burns, or bedsores without a reasonable explanation may indicate physical abuse. The perpetrators may be staff members, other residents, or even family members.
2. Emotional Abuse
Emotional abuse involves the infliction of mental anguish, distress, or psychological harm on nursing home residents. It can take the form of verbal insults, humiliation, isolation, threats, or intimidation. Emotional abuse can have severe long-term effects on the mental and emotional well-being of the victims. Signs of emotional abuse may include anxiety, depression, withdrawal, sudden changes in behavior or mood, or a fear of certain individuals.
3. Sexual Abuse
Sexual abuse involves non-consensual sexual acts or inappropriate behavior toward elderly residents. It can include sexual assault, coercion, unwanted touching, or forcing residents to watch explicit material. Nursing home residents are particularly vulnerable to sexual abuse due to their age and physical or cognitive limitations. Signs of sexual abuse may include genital injuries, sexually transmitted infections, discomfort or fear of certain individuals, or unexplained changes in behavior.
4. Financial Abuse
Financial abuse is the exploitation of elderly residents' financial resources or assets. Perpetrators may manipulate or deceive residents to gain access to their funds or assets. Examples of financial abuse include unauthorized use of funds, forging signatures, identity theft, or scams specifically targeting vulnerable individuals. Signs of financial abuse may include unexplained financial transactions, missing belongings, sudden changes in the resident's financial situation, or the inclusion of unfamiliar names on financial documents.
Signs of Nursing Home Abuse
Recognizing the signs of nursing home abuse is crucial for early detection and intervention. It is important to be vigilant and observant when visiting or interacting with nursing home residents. Here are some common signs to watch for:
Physical signs: Unexplained bruises, burns, fractures, or bedsores.
Emotional signs: Anxiety, depression, withdrawal, sudden changes in behavior or mood.
Sexual abuse signs: Genital injuries, sexually transmitted infections, discomfort or fear of certain individuals.
Financial abuse signs: Unexplained financial transactions, missing belongings, sudden changes in the resident's financial situation.
Signs of neglect: Poor hygiene, malnutrition, dehydration, unsanitary living conditions, untreated medical issues.
Reporting Nursing Home Abuse
If you suspect or witness nursing home abuse, it is essential to report it promptly to protect the victim and prevent further harm. Here are some steps to follow to get health insight:
Contact local adult protective services or similar agencies: Report your concerns to the appropriate authorities responsible for investigating and addressing nursing home abuse cases.
Provide detailed information and evidence: When reporting abuse, provide as much specific and factual information as possible. Document dates, times, locations, names of involved parties, and any supporting evidence, such as photographs or medical records.
Ensure the safety of the resident: If the resident is in immediate danger, contact law enforcement to ensure their safety and well-being.
Encourage witnesses or family members to come forward: Encourage other witnesses or family members who may have information about the abuse to come forward and report their observations or concerns.
Remember, reporting abuse is crucial for protecting the rights and well-being of nursing home residents. By reporting promptly, you contribute to ensuring that appropriate actions are taken to address the situation and hold the perpetrators accountable. Proper reporting is a key step before taking legal action in the case of nursing home abuse.
Investigations and Evidence Collection
Once a report of nursing home abuse is made, law enforcement and regulatory bodies play a vital role in investigating the allegations. Here are some important aspects of investigations and evidence collection:
Collecting physical and documentary evidence: Investigators will collect evidence, including photographs of injuries, medical records, witness statements, and any other relevant documentation that can substantiate the abuse allegations.
Cooperation with authorities and legal professionals: It is essential to cooperate fully with the investigative process. Provide all requested information, attend interviews or court proceedings, and follow the guidance of legal professionals involved in the case.
Seeking legal assistance: If you are a family member or advocate for the abused resident, consider seeking legal assistance to navigate the legal aspects of the case. A qualified attorney experienced in nursing home abuse cases can provide valuable guidance and representation to protect the rights of the resident and seek justice.
Advocating for the rights of the resident: Throughout the investigation and legal proceedings, it is important to advocate for the rights and well-being of the abused resident. Ensure that their voice is heard and their interests are prioritized.
To Sum Up
Nursing home abuse is a distressing reality that must be addressed to protect vulnerable elderly residents. By understanding the different types of abuse, recognizing the signs, and taking appropriate action, we can work towards creating a safer environment for our elderly population. Reporting suspicions or evidence of abuse promptly, cooperating with investigations, and seeking legal assistance when necessary are crucial steps in holding perpetrators accountable and ensuring the safety and well-being of nursing home residents. Let us unite in exposing the shadows of nursing home abuse and promoting a society that values and protects the dignity of our elderly loved ones.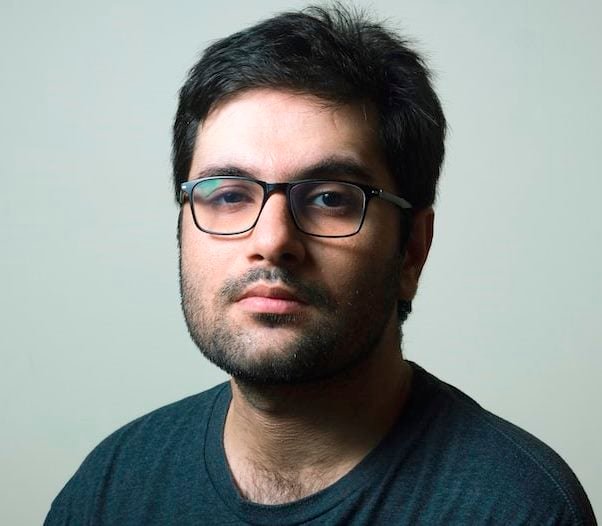 Barry Lachey is a Professional Editor at Zobuz. Previously He has also worked for Moxly Sports and Network Resources "Joe Joe." he is a graduate of the Kings College at the University of Thames Valley London. You can reach Barry via email or by phone.