Moving into a new home in Texas is a thrilling milestone, but it can also be incredibly daunting with all of the tasks you have to complete. You might think that the most stress comes from finding a quality home within the limits of a conventional loan, but considering the fact that jumbo loan limits give you more financial freedom, you can find that most of your stress will come after closing the deal on your new home. To ensure a smooth transition and make your relocation as stress-free as possible, it's crucial to prepare and tackle a series of essential tasks beforehand. Here are some things you should do before moving into a new home, allowing you to settle in comfortably and with ease.
Table of Contents
1. Create a Detailed Moving Checklist
Start by making an exhaustive moving checklist that outlines all tasks, deadlines, and essential contacts leading up to the big day. Update this list regularly and categorize tasks by priority and timing. A well-structured checklist will help you stay organized, delegate tasks efficiently, and ensure you don't overlook any important steps.
2. Declutter, Organize, and Inventory
Before packing up your belongings, seize the opportunity to declutter and organize your possessions. Sort through your items, deciding which to keep, donate, sell, or otherwise discard. This process will make packing and unpacking more manageable, and your new home will feel more spacious and organized as a result. Create an inventory of your belongings for easier unpacking and potential insurance purposes.
3. Research and Plan Your Moving Budget
Moving can be expensive, so it's crucial to develop a detailed budget outlining all moving-related expenses. This includes costs for packing materials, moving company fees, travel expenses, and potential unforeseen costs. Researching and planning your budget will help you avoid financial surprises during the relocation process.
4. Schedule Utilities and Services
Contact your utility companies and arrange for services to be transferred or set up at your new home. This includes electricity, gas, water, internet, and cable. Make sure to schedule installations or transfers for a day or two before you move in to ensure everything is functioning properly when you arrive. Additionally, don't forget to cancel or transfer any subscriptions or memberships, such as gyms and clubs.
5. Change Your Address and Update Important Documents
Update your address with the post office, banks, credit card companies, insurance providers, government agencies, and other important institutions. This will ensure your mail is forwarded to your new home and prevent any lapses in service or billing issues. Additionally, update your driver's license, voter registration, and vehicle registration with your new address.
6. Hire a Reputable Moving Company or Arrange for Moving Help
Research and hire a reputable moving company to assist with the relocation process. Get quotes from multiple sources, read reviews, and ask for recommendations from friends and family. Book your movers well in advance to ensure availability on your desired moving date. If you're planning a DIY move, enlist the help of friends and family, and reserve a moving truck or van early on.
7. Pack Efficiently and Label Thoroughly
Pack your belongings systematically, starting with items you rarely use and working your way to everyday essentials. Use high-quality packing materials to protect your possessions during the move. Label each box clearly with its contents and the room it belongs to, making unpacking in your new home more efficient.
8. Prepare an Essentials Box and First-Night Kit
Put together an essentials box containing items you'll need immediately upon arrival at your new home, such as toiletries, clothes, bedding, and basic kitchen supplies. This will make your first night more comfortable and help you avoid having to search through boxes to find necessities. Additionally, pack a first-night kit with personal items, medications, and important documents for easy access.
9. Deep Clean Your New Home and Address Pest Control
Before moving in, schedule a deep cleaning of your new home, which may include hiring professional cleaners or doing it yourself. Pay special attention to carpets, bathrooms, and the kitchen to ensure a fresh and clean environment when you move in. It might also be a good idea to arrange for pest control services before moving into your new home since many areas in Texas are known for having venomous spiders or snakes.
10. Inspect and Make Necessary Repairs and Upgrades
Conduct a thorough inspection of your new home and address any necessary repairs, maintenance issues, or desired upgrades. This may include fixing leaky faucets, patching holes in walls, refinishing floors, or painting rooms. Completing these tasks before moving in and unpacking will save you time and effort in the long run.
11. Plan for Security and Safety
Consider installing a security system in your new home or at least changing the locks on the doors. This will give you peace of mind knowing your new home is secure and protected. Additionally, check and replace fire alarms and carbon monoxide detectors to ensure your family's safety.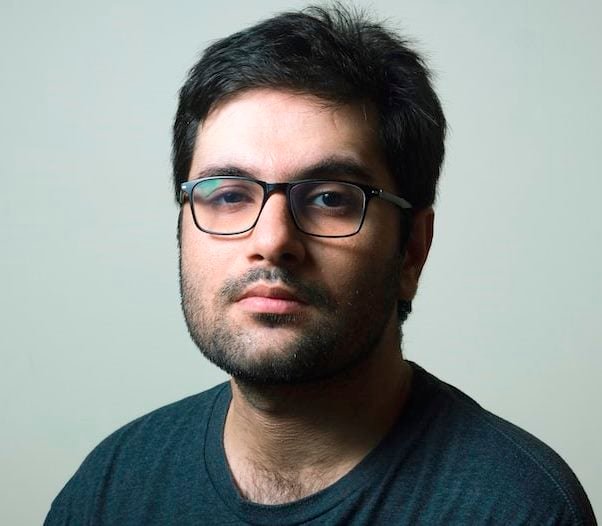 Barry Lachey is a Professional Editor at Zobuz. Previously He has also worked for Moxly Sports and Network Resources "Joe Joe." he is a graduate of the Kings College at the University of Thames Valley London. You can reach Barry via email or by phone.