A new study forecasts an upward trend for the insurance sector, especially for those companies who invested in technological upgrades to their systems during COVID.
While some carriers are still seeking to cut costs and avoid balance sheet damage due to the pandemic's effects, 40% of those polled have already boosted their budgets for 2021, and 31% anticipate increasing spending even more in the coming months. According to Deloitte, more than half of respondents expect more substantial revenues and a better bottom line.
Despite ongoing concerns about COVID-19 variations, most insurers anticipate a faster economic recovery and increased investments in digital technologies in 2022. In the Deloitte study, around a third of respondents said they expect sales to be "much stronger" next year in the 2022 industry outlook. The global need for insurance is likely to continue to rise – and with it the infusion of new tech, like artificial intelligence (AI) and automated cognitive learning, into traditional insurance brokerage operations.
AI has turned out to be the critical technologies affecting the insurance sector. AI is revolutionizing underwriting, customer service, claims, marketing, and fraud detection in the insurance sector. In addition, AI enables insurers to transition from a "detect and repair" to a "predict and prevent" framework, allowing them to assist their customers in risk management and avoiding claims altogether in the future.
The insurance industry is just getting started with artificial intelligence. In anticipation of future technological advancements, many traditional insurers are experimenting with innovative methods to incorporate them into their day-to-day operations.
InsurTech businesses use artificial intelligence to provide solutions that streamline operations, improve underwriting models, and improve customer service. While AI provides traditional insurers with possibilities to modernize, putting AI into practice is not simple.

Gefen International Technologies AI Insurtech Solution
To get a better understanding of the intersection of new tech and traditional insurance look at Gefen International, an Australian insurtech corporation publicly traded as ASX:GFN, and it's AI platform transforming agent-based networks into digital sales fleets.
Gefen generates revenue by selling licenses to use its platform and takes a 30% commission from agents who conclude deals using it. In June 2021, Gefen went public (IPO), raising $25 million on the Australian Stock Exchange. The current market capitalization is at $69 million.
Gefen intends to use artificial intelligence (AI) to disrupt insurance and financial planners' $400 billion markets.
A review of its financial statements shows that Gefen continued to grow strongly in the end of 2021 across all essential measures. The end-users increased from 60,000 to 123,000, while platform agents increased from 1500 to 16,500.
Genfen International is assisting businesses in transitioning to the digital economy and gaining new competitive advantages. Large and scattered businesses can use the platform to take control of their digital presence and become more customer-centric.
According to testimonials published on its website, Gefen made it possible to build strong agent networks over time. It enables the distribution of strategy, products, and services by controlling your agent's digital presence, the automatic delivery of omnichannel campaigns, customer conversion, data tracking, attribution, and compliance.
According to G2 Stack, Gefen uses 13 different technology products and services, including HTML5, Google Analytics, and jQuery. According to BuiltWith, Gefen is actively employing 25 technologies on its website. Viewport Meta, IPhone / Mobile Compatible, and SPF are among them.
Insurance businesses that do not employ new methods of outreach such as Gefen Technologies AI spend more money on labor expenses because their representatives must manually investigate the best prices.
This expense is ultimately paid for by the insurance consumer, resulting in increased premiums. As a result, consumers should double-check with their insurance agents to ensure the company underwriting them is utilizing the type of AI technology Gefen International AI produces.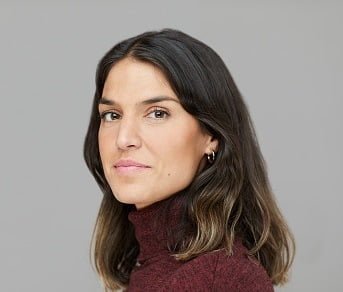 Lisa Eclesworth is a notable and influential lifestyle writer. She is a mom of two and a successful homemaker. She loves to cook and create beautiful projects with her family. She writes informative and fun articles that her readers love and enjoy.