With average salaries of $145,000 a year and a high level of job satisfaction, the best job in America right now might just be enterprise architect. The job is pretty desirable, and fortunately, there are a pretty good number of openings out there.
If you're interested in becoming an enterprise data architect, however, you might not know how to get started. Becoming an enterprise architect requires a lot of skill and knowledge. This means that you'll need to meet some prerequisites before you score this desirable IT job.
Below we'll tell you how you can become an enterprise data architect.
Table of Contents
What Is an Enterprise Data Architect?
An enterprise data architect is an information technology (IT) professional who works to create and maintain an organization's enterprise data architecture. They'll monitor, improve, and upgrade software, hardware, and network services.
In their position, they'll work with internal stakeholders to plan for the needs of the business. They'll also do plenty of research to keep up with the latest technology. They'll aim to improve a business and help it employ the best practices for data management.
Doing a range of tasks and taking on a lot of responsibility, enterprise data architects will work to improve the efficiency of a data warehouse environment. They'll help ensure that critical data can be accessed consistently.
An enterprise data architect will maintain a wider view of a business. This will help them design an enterprise data management framework that aligns with an organization's needs and goals.
Steps to Follow
So what steps do you need to take to become an enterprise data architect? Here's what you'll need to do.
Get a Strong Education
The first step to becoming an enterprise data architect is to get a strong education.
Generally, you'll need to earn a bachelor's degree in computer science or IT management to score a position as an Enterprise architect. A master's degree isn't required. However, it can be helpful to take a graduate-level program that prepares you for an enterprise architect position as well.
Also helpful for becoming an enterprise data architect is to understand business. Getting a business minor or a major can also help on the path to becoming a skilled enterprise data architect.
Earn Certifications
In addition to getting a college education, getting certain certifications can also help when it comes to meeting your goal of becoming an enterprise data architect. There are many certifications that could contribute to you getting hired in the enterprise architecture field, so you'll want to consider getting some of them.
Some certifications that you may want to consider include The Open Group Architecture Framework (TOGAF) certification, the Certified Information Systems Security Professional (CISSP) certification, or the Certified Information Systems Auditor (CISA) certification. If you're interested in becoming an enterprise architect, you can get TOGAF certified here.
While there are also other certification options, these are some of the best to consider. They can help you gain the skills and knowledge you need for an enterprise architecture position.
Gain IT Experience
Generally, you'll need to have plenty of experience under your belt before you move on to an enterprise architect role. You may need to gain 5-10 years of experience or more in the IT field before you're able to get a position as an enterprise architect.
There are many IT jobs that could allow you to gain the experience you'll need to move on to an enterprise architect role later on. However, it's typically best to work in IT roles that will help you build analysis skills. It can also be useful to learn more about programming and model building as well.
In addition to this, you'll need to develop general business skills as well. This could include the ability to work well within a team, leadership abilities, and marketing skills.
Apply for Jobs
Once you feel like you have the prerequisite education and experience, you'll need to put effort into finding a job. You'll want to be sure that you have perfected your resume. It should paint all your previous experience, education, and skills in the best light possible.
Keep in mind that it's important to stay up to date on the latest technology. Pay attention to the latest changes in the industry as they happen and get new certifications if needed.
If your resume was strong enough, you may get lucky and get invited in for some interviews. With enough time and effort, you'll be able to land an enterprise architect position that's a great fit for you.
Advance in Your Career
Once you have a position as an enterprise architect, remember that your job isn't over.
You should always aim to keep learning about new technology. Put effort into getting better at understanding enterprise architecture.
You may need to get new certifications from time to time to keep up with all the latest trends, technology, and developments. Staying on top of IT Trends can help you to become a better worker and become invaluable to your employer.
By remaining proactive, you'll be able to keep your position and continue providing great work for any company that you decide to work for.
Becoming an Enterprise Architect
If you want to become an enterprise data architect, there are some things that you'll need to do first. Getting a strong education, earning professional certifications, and gaining experience in IT will be necessary before you start applying for open positions.
Need more career change advice? Find more useful career guides by browsing our blog now.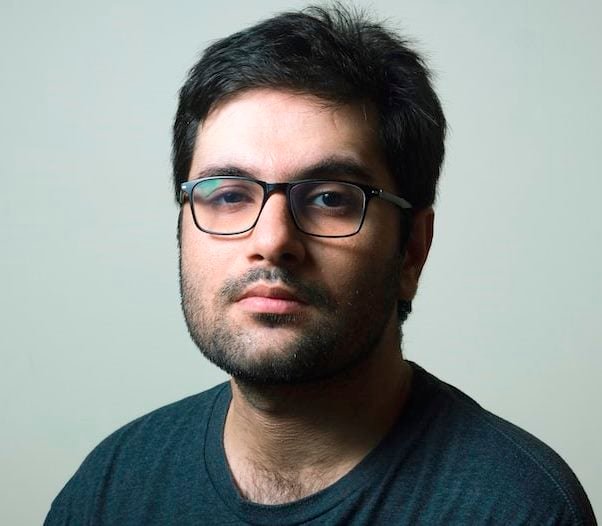 Barry Lachey is a Professional Editor at Zobuz. Previously He has also worked for Moxly Sports and Network Resources "Joe Joe." he is a graduate of the Kings College at the University of Thames Valley London. You can reach Barry via email or by phone.