Post-Traumatic Stress Disorder (PTSD) is a serious mental health condition. It can have a big impact on a person's life, including their ability to work and do everyday things. If you or someone you know is struggling with complex PTSD, this is for you.
Do you find it hard to work because of the symptoms? Do you may be wondering if this qualifies for Social Security disability benefits?
In this blog, we will explore SSA disability benefits related to PTSD and how to go through the process. So, does complex PTSD qualify for disability? We'll see, so, read on.
Table of Contents
Does Complex PTSD Qualify for Disability Benefits?
The short answer is yes – complex PTSD can qualify for Social Security disability benefits. However, you need to meet specific requirements set by the Social Security Administration (SSA).
Complex PTSD is a type of post-traumatic stress disorder that comes from experiencing prolonged trauma. This can include childhood abuse, domestic violence, or human trafficking. Unlike regular PTSD, complex PTSD can cause more serious and long-lasting symptoms that may affect many parts of a person's life.
How the SSA Defines Disability
To get Social Security disability benefits, you must fit the SSA's definition of disability. According to the SSA, a person is disabled if they have a severe medical condition that stops them from doing substantial work and earning a certain amount of money.
The amount of money changes every year. If your PTSD symptoms keep you from doing substantial work, you may be able to get disability benefits.
Criteria for Getting Disability Benefits With PTSD
To get disability benefits, your PTSD must seriously stop you from working and doing everyday things. This includes both physical and mental limitations that prevent you from working and earning money.
You must have evidence showing how your complex PTSD physical symptoms affect your work and everyday tasks. You also need to show that you are getting treatment for your condition and trying to get better. You have to do what your doctor tells you to do, like going to therapy or taking medicine.
Then, you will fill out a form called the Residual Functional Capacity form (RFC) that asks how much you can do and what you can't do because of your PTSD.
Applying for Disability Benefits
Applying for Social Security disability benefits can be hard and take a long time. To make your chances better, think about getting help from a Social Security disability lawyer who knows about PTSD cases.
These experts can guide you through the application process, gather the right medical proof, and make sure your claim is shown well to the SSA. Remember, having someone who knows what they are doing on your side can make a big difference in getting disability benefits.
Getting Your SSA Disability Benefits
Now we know the answer to the question: "Does complex PTSD qualify for disability?" PTSD can affect a person's life and ability to work. If you find it hard to work because of PTSD symptoms, you may be able to get Social Security disability benefits.
Knowing these things we have shared, you can make it easier and have a better chance of getting benefits. You don't have to do this alone – there is support to help you get the benefits you deserve. If you think this article is helpful, check out our other blogs!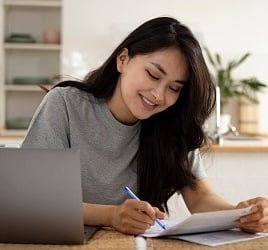 Amanda Byers is a graduate of Columbia, where she played volleyball and annoyed a lot of professors. Now as Zobuz's entertainment and Lifestyle Editor, she enjoys writing about delicious BBQ, outrageous style trends and all things Buzz worthy.