Are you worried about the state of your business? Does your business seem to have hit a tough spot? Do you have low sales? If so, you're not alone.
Many small business owners have stated that their sales and revenue this year are the lowest they've ever been.
Running a business is hard, but you can attract new customers and improve sales with the right strategies. We're going to go over everything you need to know to attract new clients. Here are several tips for attracting new customers and building your business.
Let's get started!
Identify Your Target Audience
The key to successful business growth is having a loyal customer base. It is crucial to identify who your target audience is. You need to find out who is most likely to purchase your product and services.
Consider factors such as demographics, interests, and other relevant criteria. Once you have identified your target audience, you can develop ways to effectively market your business to this population. Additionally, you can utilize these twelve creative lead generation ideas to attract new customers to your business.
Build an Online Presence
Establish a strong online presence through professional websites, social media profiles, and online directories. Maintaining a presence on social media can help you connect with potential customers. Optimize your website for search engines so that potential customers can easily find you.
With thoughtful effort and a bit of creativity, you can attract customers to your business and keep them coming back.
Encourage Customer Reviews and Referrals
Positive reviews and word-of-mouth recommendations can be powerful in attracting new customers. Encourage satisfied customers to leave reviews. Also, implement a referral program that rewards customers for referring to others.
You can advertise referral programs through email campaigns, social media posts, or physical flyers. Together, reviews and referrals are a great way to build trust with potential customers and increase business visibility.
Offer Promotions and Discounts
These promotions can include coupons for in-store purchases, loyalty cards for returning customers, and discount bundles. Offering discounts for orders made through your website is also a good idea. Be sure to include a catchy slogan or phrase to further entice customers to take advantage of the promotions and discounts.
Provide Exceptional Customer Service
Delivering outstanding customer service can lead to positive experiences and generate repeat business. Satisfied customers are more likely to refer others to your business. With a focus on quality customer service, you can ensure that your business attracts and retains loyal customers.
Effective Strategies to Entice New Customers
Attracting customers to your business is essential to remaining successful. Take advantage of online business marketing. Also, provide valuable incentives.
Offering exceptional service can draw in new customers and exceed their expectations. These methods, when used together, can help you gain customers and grow your business. So try them out today and watch your customer base grow.
Did this article help you? If so, take a look at some of our other blog posts for more informative reads.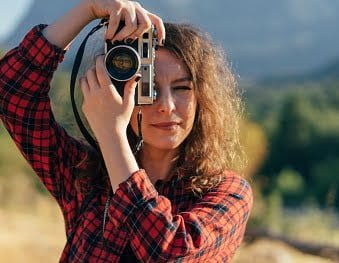 Andrea Parker is a reporter for Zobuz. She previously worked at Huffington Post and Vanity Fair. Andrea is based in NYC and covers issues affecting her city. In addition to her severe coffee addiction, she's a Netflix enthusiast, a red wine drinker, and a voracious reader.