Did you know that the average life expectancy in the United States is nearly 80 years old? Although this places the US among the top countries in the world when considering this metric, it's still important to understand how to find the perfect grave headstone before the time comes.
Future planning is essential so that you don't run into any surprises later on. We've put together a collection of tips that you should know before you buy a headstone.
Let's take a closer look.
Consider the Rules and Regulations of the Cemetery
Each cemetery has its own set of rules and regulations when it comes to headstones. For example, some cemeteries only allow certain materials to be used or they may have size restrictions.
It's important that you are aware of these guidelines before making any decisions. Otherwise, you could end up with a headstone that doesn't meet the requirements and have to start the process all over again.
Unfortunately, this is something to which many buyers fall victim. Imagine spending months finding the perfect headstone only to find out that your cemetery will not allow you to use it.
As you might guess, this is a situation that you want to avoid at all costs. It can also make a trying time even more difficult if you are grieving a loved one.
Think About the Material
Headstones are typically made from granite, marble, or bronze. There are pros and cons to each material, so it's important that you take the time to consider what would work best for you.
For example, granite is a very durable option but it can be expensive. Marble is also a popular choice but it's not as durable as granite. Bronze is a more affordable option but it's not as widely available.
If you're choosing a headstone for a loved one, take their preferences into consideration. Not everybody has the same taste, and you don't want them to be disappointed with the selection.
Consider the Engraving
One of the most important aspects of a headstone is the engraving that will appear upon it. This is what will truly make the headstone unique and personal.
You'll want to take your time in choosing the right words to honor your loved one. In addition, you'll need to decide whether you want a traditional headstone or something more unique, like a carving or statue.
Keep in mind that custom work is much more expensive than a conventional engraving. The more time your professional spends working on the headstone, the more you can expect to pay.
Since headstones can be expensive already, you'll want to be sure that you don't exceed your budget in this category.
Choose the Right Headstone Company
When it comes time to actually purchase the headstone, it's important that you choose a reputable company. You'll want to do your research and read reviews before making any decisions.
It's also a good idea to get quotes from multiple companies so that you can compare prices and find the best deal. When researching a company, you should also consider how comfortable you are interacting with them.
For instance, some sales representatives can be cold or aloof when discussing opportunities with their customers. If you don't feel as though the headstone business is going to give you the attention you deserve, then you won't be able to reach your desired results.
Think About the Headstone Design
There is a wide variety of possibilities when it comes to headstone design. You can choose something simple or go for something more elaborate.
It all depends on your personal preference and budget. If you're not sure where to start, you can always look online for inspiration or speak to a headstone company for ideas.
Some of the most common options include flat markers, bevel markers, slant markers, and ledger markers. Flat markers are the most basic option and they lay flush with the ground. Bevel markers are slightly raised and they have a slanted face.
Slant markers are similar to bevel markers but they're taller. Ledger markers are the largest option and they lay flat on the ground but extend upwards.
Although it might seem like a simple attribute, the design of the headstone will play a large role in its overall appearance. Since this is something to memorialize yourself or a loved one, you want to ensure that it's something that you or they are comfortable with.
Take Your Time
This is probably the most important tip of all. Don't rush into anything and take your time to make the best decision for you and your family. Purchasing a headstone is a big decision and it's not something that should be taken lightly.
Consider all of your options and make sure you're comfortable with your choice before moving forward. Rushing through this process is sure to leave you dissatisfied. You might work with the wrong company, or you might make your decision before learning that you could have chosen a superior option.
Looking for a reliable resource to browse potential headstone options? You can check out this page to learn more: https://www.memorials.com/headstones.php
Finding a Grave Headstone Is Easier Than You Think
Planning ahead for a grave headstone can seem like a daunting task, but it's important to take your time and make sure you're making the best decision for yourself and your loved ones. By following these tips, you'll be on your way to finding the perfect headstone in no time.
Looking for other useful lifestyle information? Be sure to check out the rest of our blog.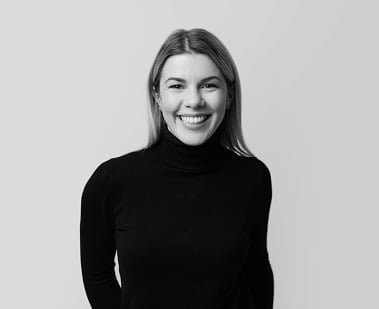 Nicole Ann Pore is a writer, an events host and a voice over artist. Travel, health, shopping, lifestyle and business are among the many subjects she writes about. Through quality and well-researched writing, she informs and even entertains readers about things that matter. She is also interested in film critiquing and filmmaking. Giving all the glory to God, Nicole graduated Cum Laude from De La Salle University Manila, Philippines with a Bachelor's Degree in Communication Arts.