The idea of venting your troubles and worries to a stranger may be nerve-wracking. Finding a good therapist is the essential part of receiving benefits from them.
When you have anxiety or have another mental illness, having a professional guide walk with you is vital.
If you haven't worked with a counselor before, finding a good one may seem like a daunting task. But there are plenty of ways to choose the perfect therapist from Kip Therapy for you.
Wondering how to select a therapist? Here, we outline everything you need to know.
Types of Therapy
Many different types of therapy are available to help people with various issues. Some popular treatment types include cognitive-behavioral, humanistic, interpersonal, and psychodynamic therapy.
Cognitive-behavioral therapy helps people identify and change negative thought patterns and behaviors. It can be helpful for people who are struggling with anxiety, depression, and other mental health issues.
Humanistic therapy focuses on helping people achieve their full potential. It can be helpful for people struggling with self-esteem issues, life transitions, and other challenges.
Interpersonal therapy focuses on the relationships between people. It can be helpful for people struggling with relationships or who have had significant life changes that have affected their relationships. Interpersonal therapy can also help people who have difficulty communicating with others or who have trouble expressing their feelings.
Psychodynamic therapy focuses on exploring the unconscious mind. It can be helpful for people who are struggling with relationships, trauma, and other issues.
What Are Your Goals
To select the right therapist, it is essential first to identify your goals for therapy. Are you seeking help with a specific issue or want to explore your overall mental health? Once you have a clear idea of your goals, you can start researching different therapists.
What Are Your Concerns
When looking for a therapist, it is essential to consider what your specific concerns are. Are you struggling with anxiety, depression, or something else? Once you know your main issue, you can start looking for a therapist who specializes in that area.
It is also essential to consider what you are looking for in therapy. Are you looking for medication management, cognitive behavioral therapy, or something else?
Make Sure the Therapist Has a License
A license indicates that the therapist has completed the necessary training and is qualified to provide therapy. In addition, licensed therapists must adhere to a code of ethics and are subject to disciplinary action if they violate this code.
When meeting with a potential therapist, ask about their licensure status and verify that they are currently licensed in your state.
What Is the Therapist's Training and Experience?
There are many different types of therapists, each with their training and experience. Some therapists may have a specific type of therapy, while others may have a more general approach. It is essential to consider what type of therapist would be a good fit for you and your needs.
If you have a specific problem you are looking to address, you may want to find a therapist who specializes in that area. If you are not sure what type of therapist you need, you may wish to consult with your primary care physician or mental health professional to get a recommendation.
Narrowing Down Your Therapist Options
Once you have found a few potential therapists, it is important to interview them to see if they are a good fit for you. Be sure to ask about their approach to therapy and their experience treating patients with similar issues to yours.
It is also essential to make sure you feel comfortable with the therapist and that they are someone you can trust.
Consider Your Budget
It is essential to consider your budget when selecting a therapist. You want to make sure you can afford the therapist you choose.
There are many ways to find out about therapist fees. You can ask the therapist, search online, or contact your insurance company. Some therapists may not take your insurance, so it is essential to check beforehand.
Once you know the fee, you may start comparing therapist costs to decide if the therapist is right for you.
If you are residing in Colorado, you might want to check out https://collectivecounselingsolutions.com/insurance/kaiser-permanente/ directory to help find therapists that accept Kaiser Permanente Insurance.
Check Your Scheduling Needs
You may need to consider what days and times you are available to meet with a therapist. You may also want to consider how often you would like to meet with a therapist—Weekly, bi-weekly, or monthly.
Consider if you would like to see a therapist in person or if you would be open to meeting with a therapist virtually. If you have specific scheduling needs, communicate those with your potential therapist to ensure they are a good fit for you.
Final Thoughts on How to Select a Therapist
Choosing a therapist is a very personal decision. Finding a therapist, you feel comfortable with and think can help you achieve your goals is essential.
Don't be afraid to ask around. Talk to your friends, family, or doctor and see if they have any recommendations.
Once you've narrowed your options, take your time and interview a few different therapists to find the one that's right for you. Be sure to communicate your needs and expectations openly and honestly with them.
If this article on how to select a therapist was helpful to you, consider checking out our other articles today!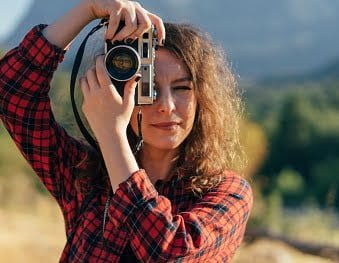 Andrea Parker is a reporter for Zobuz. She previously worked at Huffington Post and Vanity Fair. Andrea is based in NYC and covers issues affecting her city. In addition to her severe coffee addiction, she's a Netflix enthusiast, a red wine drinker, and a voracious reader.