Instagram is now the third-largest social media network behind Facebook and Instagram. Every day, over 500 million people log on to view Stories. In fact, Instagram is now one of the fastest-growing communities on social media, too.
If you want to dominate Instagram, you'll need to learn how to use Instagram Reels. Otherwise, your Instagram posts might not appear in front of your ideal audience.
Not sure how to create attention-grabbing Reels on Instagram? Read on for the tips you need today!
Know Your Audience
Before you create Insta Reels, it helps to gather data about the consumers you're trying to reach. Customer data can help you create content for your target audience. You'll have an easier time attracting them to your Instagram Reels as a result.
First, gather demographic and psychographic information. As you begin gathering this data, consider segmenting your customers into smaller groups. For example, you might create personas based on:
Location
Gender
Age
Interests
Hobbies
Pain points
Education
Career
Marital status
Buying behaviors
A working mother in Alaska will likely have different interests than a male college student in Florida.
Pay attention to the problems your customers face daily. Consider how your product or service might help them find an easy solution. Otherwise, think about the expertise you can offer that your customers can't find anywhere else.
If you have a search engine optimization (SEO) strategy, consider using the keyword research you've gathered, too.
This information will help you create Reels on Instagram with your audience in mind. Once they realize you have the information they want and need, they might decide to follow your account for new posts.
Without gathering this research, however, your customers might decide to turn their attention elsewhere.
Check Out the Latest Trends
Strengthen your social media marketing strategy from the start by looking out for Instagram Reel trends.
Appealing to the latest trends will show consumers you're relevant and up-to-date. Start by spending about 10 minutes on the platform. Look for any recurring themes within the content.
For example, you might notice many users are creating Instagram Reels using the same audio clips. You might find people are using a trending hashtag or following a challenge.
Try to jump on a trend the moment you notice it gaining traction. Applying the latest trends could help you get ahead of competitors. It could also help you better understand your customers (such as their sense of humor or aesthetic preferences).
Keep an eye out for any seasonal trends, too. For example, you can create Insta Reels featuring your own seasonal products (pumpkin spice, anyone?).
Share Behind-the-Scenes Content
As you begin planning your Instagram posts, consider giving consumers a behind-the-scenes, all-access pass into your business. An inside look will help consumers better understand your brand. That intimacy could help you foster brand trust.
Generating brand trust could encourage consumers to give your brand a try.
Behind-the-scenes content can also help your brand appear personable, relatable, and authentic. Otherwise, your brand might appear robotic or cold.
Consider showing consumers how your products are made. Otherwise, introduce a member of your team. You can create a Day in the Life Reel to give them an inside look into how your employees keep the business running.
Spotlight Products and Releases
Put your products in the spotlight! Instagram Reels can help you debut new products to drum up excitement. You can also create a more authentic ad using an engaging yet informative Reel.
Consider teasing your announcements ahead of time. For example, you can create a countdown to encourage people back to your account for a future Reel.
Offer Promos
You can also use Reels to drum up business by offering exclusive promotions. Consider posting promos during seasonal sales or announcing an upcoming event.
Avoid using Reels for sales purposes too often, though. Otherwise, people might get bored with your content.
Instead, consider demoing a product to ensure the content is still educational and helpful. Show consumers the value you're offering by taking the product for a test drive.
Grab Their Attention
With each Reel you create, it's important to grab the consumer's attention right away. Otherwise, they'll scroll right by your Reels. Instead, you need to get them interested enough to click on and watch your content. 
Try to use prominent text within your Reels to grab the consumer's attention.
Chances are the consumer isn't playing clips with audio. Creating captions can spark the viewer's interest. Then, they can keep watching to learn more.
If they're not engaging with your content as much as you hoped, you can view this site for a little help.
Tell an Engaging Story
Try leveraging storytelling to capture the consumer's interest. You can tell a story about your brand, a customer, or even an employee. Stories can help you build a rapport with your target audience.
They can also help you control how people perceive your business.
Remember to remain honest and true to your brand. Again, this is a great way to build brand trust, which could help you attract new customers.
Share Helpful Info
Try to avoid using Instagram Reels to sell, sell, sell. Instead, share helpful information to show consumers the value only you can offer. Informational content can help them recognize you're available to solve their problems.
For example, you can offer practical tips, share a DIY video, or walk consumers through a tutorial.
Add a Compelling CTA
A strong call to action could encourage your viewers to take action. You don't need every Reel to have overlay text, though. Instead, use your caption to provide the Reel with additional information.
For example, you can direct viewers to your website where they can view your products.
Use CTAs that are direct, compelling, and urgent.
Discover How to Use Instagram Reels to Boost Your Business
Don't miss the chance to reach your target audience. Instead, learn how to use Instagram Reels to wow your customers. With these tips, you can stand out online while drawing customers in.
Create eye-catching, engaging Insta Reels today.
Searching for more helpful advice? You've come to the right place. Check out our latest articles for more tips!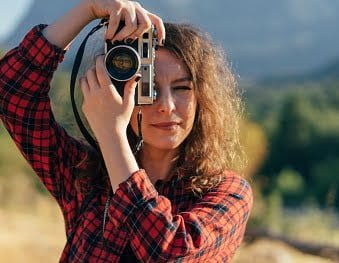 Andrea Parker is a reporter for Zobuz. She previously worked at Huffington Post and Vanity Fair. Andrea is based in NYC and covers issues affecting her city. In addition to her severe coffee addiction, she's a Netflix enthusiast, a red wine drinker, and a voracious reader.