Are you looking to start a crystal collection?
Crystals have always fascinated many people. Many people saw and believed in images of crystal formations and saw their beauty.
As the years move forward, people continued to see how crystals could make things look more beautiful and elegant. If you are an admirer of crystal formation, it might be time for you to start a collection.
So how do you get started in collecting crystals? Read on for our top tips and tricks!
Table of Contents
Learn About Crystals
Before you start collecting crystals, learn about the different types and their properties. Crystals come in various colors, shapes, and sizes. Each has its very own unique characteristics and alleged benefits.
Popular ones include amethyst, rose quartz, tiger's eye, citrine, and clear quartz. If you're interested, you can look up the meaning of tigers eye or any other crystal that interest you online.
Read books, check online resources, or visit local crystal shops. Doing so will help you understand crystal meanings.
Trust Your Feelings
When choosing crystals, trust your instincts. Each crystal has its very own energy, and you may be naturally drawn to certain ones.
Hold a crystal in your hand, feel its energy, and see how it makes you feel. If it resonates with you, it's a good choice for your collection.
Start With a Few Crystals
Begin with a small collection of key crystals. Choose the ones that appeal to you the most or align with your goals.
For example, amethyst promotes tranquility and spiritual growth. Meanwhile, rose quartz is often known for love and harmony. Expand your collection gradually over time.
Find Trustworthy Sources
Buy crystals from reputable sellers. Look for trusted crystal shops that offer authentic and ethically sourced crystals. Seek recommendations from experienced collectors. You can also join online communities for advice.
Cleanse and Recharge Your Crystals
Crystals absorb energy. So be sure to cleanse and recharge them regularly. Cleansing removes negative energy, while recharging enhances their properties.
You can use methods like moonlight bathing, sunlight exposure, and sound vibrations. Or, you can also try burying them in the earth. Choose a method that feels right to you.
Display and Enjoy Your Collection
Display your crystal collections in a way that brings you joy and enhances your space's energy. You can place them on a windowsill or shelf.
If you want to, you can also use a crystal grid. Experiment with different arrangements and find what makes you happy.
Explore Crystal Practices and Rituals
Discover various crystal practices and rituals to enhance your experience. Meditate with crystals, create crystal grids, or incorporate them into your routines. It's important to find what resonates with you.
Start Collecting Crystals Today
Crystals are powerful, and we can use them for healing, relaxation, and grounding. They are perfect for personal use or gifted as tokens of love.
Start collecting crystals and reap the benefits of using these beautiful and powerful gemstones. With so many varieties, you will undoubtedly find the perfect crystal for you.
Don't wait any longer. Start your crystal-collecting journey now!
For more tips, guides, and insights, browse through our other articles!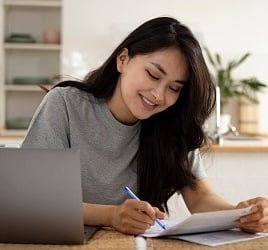 Amanda Byers is a graduate of Columbia, where she played volleyball and annoyed a lot of professors. Now as Zobuz's entertainment and Lifestyle Editor, she enjoys writing about delicious BBQ, outrageous style trends and all things Buzz worthy.