Who will care for your aging parents when you're no longer able to do it yourself? There are plenty of options out there, but you want to make sure you're choosing the right one.
You want to find an option that offers quality care and gives them a better quality of life. You don't want to force them to trade their independence for the care they need.
Keep reading for instructions on choosing the best care option for aging parents.
Table of Contents
Assess Your Parent's Needs
When it comes to choosing the best living options for aging parents, assessing their needs should be the primary consideration.
An example is their physical needs. Is your parent in need of someone who can help with daily activities? This can be a sign that they need assisted living care.
Another important factor to consider is their emotional needs. Is your parent in need of companionship or someone to talk to? Talk to your parent to ensure that they feel involved in the decision-making process, and be flexible as their needs may change over time.
Research Care Options in Your Area
It can be difficult to consider the best senior living care option for your parents. Thankfully with the power of the internet, researching care options in your area has never been easier. By reviewing websites, you can compare amenities, cost of care, and the available activities offered at different facilities near you.
Once you have narrowed your search, schedule a tour of the top few locations. Keep an open mind, and your parents will be sure to find their home away from home.
Understand Costs and Potential Savings
It is beneficial to understand the costs and potential savings. Evaluating potential options, such as skilled nursing care, independent living, and assisted living, will come hand in hand with cost.
Researching each potential option carefully and factoring in costs, potential savings, and personal needs is the best way to make an informed decision that works for both the parent and the family.
Communicate Comfortably With Care Providers
It is also important to select a provider who takes the time to listen to their needs. You should be actively involved with them in order to ensure they are receiving the best quality care. It is essential that the provider is able to communicate comfortably and effectively with your aging parents.
They should be able to communicate if there are medical concerns that need to be discussed. Attentiveness, understanding, and an approachable demeanor are some of the attributes to look for.
Check Reviews Online
Reviews can be helpful in developing better insight into the organization's quality of care. Reviews posted directly to the care facility's website are likely to be more accurate. Pay attention to detailed feedback, including updates on each patient's progress and staff response.
With direct ratings by those who have experienced the service, website reviews can be extremely helpful.
Only the Best Care for Your Aging Parents
By taking the necessary steps to provide the best care for your aging parents, you will be able to ensure that they live a happy and healthy life. Support their independence, take time to talk, and seek help when needed. Taking this time to understand the different levels of care available is the best way to ensure your parents get the care they need.
For more tips and advice, feel free to visit our website today!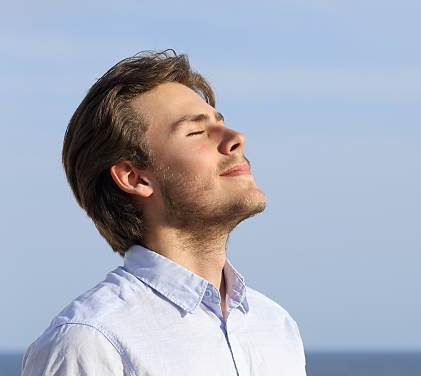 My name is Tom William a expert content creator and SEO expert having Proven record of excellent writing demonstrated in a professional portfolio Impeccable grasp of the English language, including press releases and current trends in slang and details.