When it comes to making money, not everyone goes about it in the same way. Some people are content to find a job they like and stick with it. Others are more income-oriented and look for opportunities outside of their primary employment, such as hosting a YouTube channel or building a hobby business.
For those who fall into the second category, investing is frequently explored as an option. Covering a range of different instruments, the way one goes about this can vary widely from individual to individual. Some prefer to put money into property, while others trade the financial markets or sink capital into commercial ventures.
If, however, it's trading that appeals to you, you're going to need a broker. A person or firm that buys or sells securities on your behalf, they can exist both online and off-. Some offer access to a wide range of investment instruments, while others provide more specialist services.
Knowing how to choose the right one for you is not always easy, which is why we've created this guide.
Step 1: Choose the sorts of assets you would like to include in your portfolio
Before you can pick the right broker, we would say there is another decision you need to make first; deciding on what sort of assets you'd like to trade. If your ambitions are limited to shares listed on your local stock market, then most of the brokers on your doorstep will be able to accommodate you.
If, however, you want to diversify your portfolio and add-in options such as forex, commodities, and futures, you may need someone whose offerings are more extensive. That's why we suggest knowing what you want in advance, so you're able to find someone who can fully meet your expectations.
Step 2: Work out how much you're willing to spend
Before you go looking for a broker, we'd also suggest that it's a good idea to have in mind how much you would like to spend. While it can be tempting to go for a company who offers a package complete with all the bells and whistles, a more extensive platform and advanced service usually comes with additional costs.
It's important to avoid finding yourself making a decision that is based more on what you want and less on what you can afford. Therefore it is advised to sit down and work out how much you're willing and able to spend on your investment each month. While higher risk often comes complete with higher rewards, you need to find the right balance between outlay and potential incomings.
Step 3: Understand what you're looking for in a broker
In terms of the service that they provide, not all brokers are created equal. They tend to fall into three different categories, which offer a varying degree of assistance and input to their clients. Firstly, there is a group known as execution-only or discount brokers, many of which exist solely online. Their only role is to carry out your trading instructions, with the individual investor making all of the decisions.
At the other end of the spectrum, there are discretionary options, where your money is managed and decisions made on your behalf by the professionals. In-between, there are full-service, aka advisory, brokers, who discuss their ideas and recommendations with you, but leave the final decision down to the investor.
Which of the three you choose is entirely up to you, but do be sensible when making your selection, bearing in mind both your budget and level of experience.
Step 4: Shop around
Lastly, do make sure you shop around. There can be a temptation to settle for the first broker who ticks your boxes, but not all of these enterprises offer the same level of customer service. If you want to get a good idea of what you're actually signing up for, try taking a look online at a comparison site.
This will help you to assess your options across various niches, from enabling you to find the best brokers for crypto trading, to allowing you to compare stock, commodities, forex brokers, and so on, more widely. Compiled by the experts, they're a useful and unbiased resource that can help you to sort the wheat from the chaff.
When it comes to selecting an investment broker, it's important to understand what you want and what you're looking at, which is something these four top tips are designed to assist you with. Use them wisely, and you should have no issue in finding the perfect platform and people for you.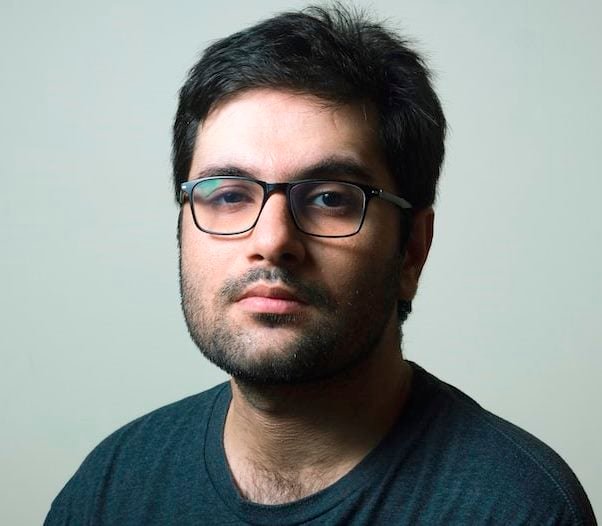 Barry Lachey is a Professional Editor at Zobuz. Previously He has also worked for Moxly Sports and Network Resources "Joe Joe." he is a graduate of the Kings College at the University of Thames Valley London. You can reach Barry via email or by phone.