The pursuit of personal growth and self-improvement has become increasingly important. Life coaching, as a profession, has evolved over the years to cater to this growing need. As we navigate the complexities of the 21st century, life coaching has not only remained relevant but has also adapted and innovated.
In this article, we will explore the dynamic landscape of life coaching, discussing key trends and the evolution of personal growth strategies.
Table of Contents
Digital Transformation in Coaching
The coaching industry has witnessed a significant shift toward digital platforms. With the advent of virtual communication tools and online coaching platforms, life coaches can now reach clients from all corners of the globe. This digital transformation has made coaching more accessible, allowing individuals to connect with coaches who align with their goals and values, regardless of geographical boundaries.
Specialization and Niche Coaching
Gone are the days of one-size-fits-all Coaching. As personal growth strategies become increasingly tailored to individual needs, life coaches are specializing in niche areas. Whether It career coaching, wellness coaching, relationship coaching, or leadership coaching, clients now have the opportunity to work with experts who can provide insights and guidance specific to their unique challenges and aspirations.
Science-Backed Approaches
Life coaching is no longer solely about motivation and inspiration. There's a growing emphasis on science-backed strategies. Coaches are integrating psychology, neuroscience, and positive psychology principles into their practice. This evidence-based approach lends credibility to coaching and ensures that strategies are not only inspiring but also effective in promoting lasting change.
Holistic Well-being
The modern approach to personal growth recognizes that well-being extends beyond career success or financial achievements. Coaches are increasingly focusing on holistic well-being, addressing physical, emotional, mental, and spiritual aspects of a person's life. This shift acknowledges that true personal growth encompasses balance and fulfillment in various domains.
Mental Health Integration
Mental health has rightfully gained significant attention in recent years. Life coaches are recognizing the importance of mental well-being in the personal growth journey. Many coaches are now collaborating with mental health professionals or acquiring relevant training to better support clients dealing with anxiety, depression, stress, and other mental health challenges.
Personalization through Technology
Artificial intelligence and data analytics are becoming valuable tools in personalizing coaching experiences. With the help of advanced algorithms, coaches can track client progress, identify patterns, and provide tailored advice. This data-driven approach helps coaches offer personalized strategies and insights that are more likely to resonate with their clients.
Cultural Sensitivity
As the world becomes more interconnected, cultural sensitivity in coaching is gaining prominence. Coaches are recognizing the importance of understanding diverse cultural backgrounds and perspectives. This inclusivity ensures that coaching strategies are relevant and respectful of each client's unique context.
Sustainability and Environmental Coaching
The growing concern for the environment and sustainability has led to the emergence of a new coaching niche. Coaches specializing in sustainability and environmental coaching help individuals align their personal growth goals with a commitment to a more sustainable lifestyle and a positive impact on the planet.
Virtual Reality Coaching
The use of virtual reality (VR) in coaching is an exciting trend. VR coaching provides clients with immersive experiences to practice and develop skills in a safe and controlled environment. It's particularly valuable for individuals working on public speaking, leadership, or confronting phobias.
Mindfulness and Meditation Integration
Mindfulness and meditation have become integral components of personal growth strategies. Coaches are incorporating these practices to help clients manage stress, enhance focus, and foster emotional well-being. Mindfulness-based coaching is gaining popularity due to its proven benefits.
Self-Care and Boundaries
Self-care and setting healthy boundaries are increasingly emphasized in coaching. Coaches are helping clients recognize the importance of self-nurturing and assertiveness in maintaining overall well-being. These skills are vital in preventing burnout and promoting sustainable growth.
Hybrid Coaching Models
A combination of in-person and virtual coaching is on the rise. This hybrid approach provides flexibility for both coaches and clients. It allows for face-to-face interactions when needed and virtual sessions for convenience, making coaching more adaptable to individual preferences.
Conclusion
The world of life coaching is undergoing a remarkable transformation. In response to the ever-evolving needs and challenges of individuals in the 21st century, coaching has adapted and diversified. From digital platforms and niche specializations to science-backed approaches and the integration of mental health and mindfulness, the coaching industry is at the forefront of personal growth strategies.
As coaching continues to evolve, it remains a dynamic and empowering resource for individuals seeking to navigate the complexities of life, overcome obstacles, and achieve their full potential. The future promises even more innovative approaches, technologies, and strategies that will empower individuals to lead fulfilling and purpose-driven lives.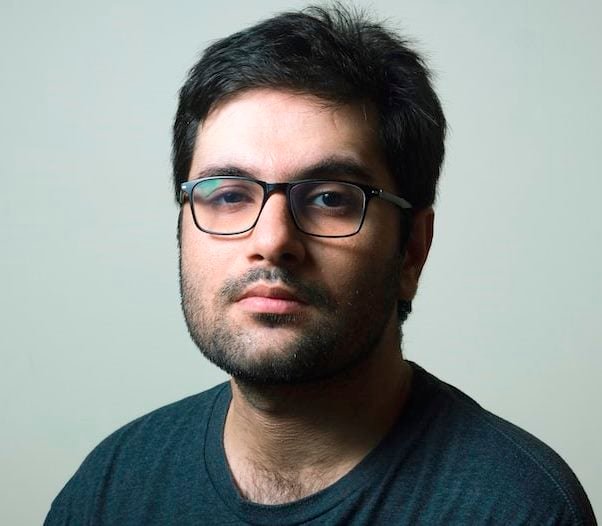 Barry Lachey is a Professional Editor at Zobuz. Previously He has also worked for Moxly Sports and Network Resources "Joe Joe." he is a graduate of the Kings College at the University of Thames Valley London. You can reach Barry via email or by phone.