Steeped in tradition and innovation, several watches came into existence in 1758. These watches got popular due to their sleek design, handy features, and elegant look. Jacques gevril pioneered this eponymous watch brand and introduced it for the first time in Spain. Gevril moved to Madrid with his faithful colleague Pierre Jaquet Droz and showcased their musical automata collections!
Here are some of the gevril luxury timepieces that you should check-out!
1.Men's wall Street Swiss automatic watch
Those men who prefer high-performance luxury watches can go with this watch. This is a watch made by Swiss and showcases the creativity of the new York city skyline! The exterior of the watch is made in stainless steel and has an incredible architectural design.
This Watch Features
A unidirectional rotating ceramic bezel frame
Anti-glare crystal
Luminous indic display for looking at time with ease
Stainless steel bracelet made of the folding deployment closure for comfortable and secure wear.
Water-resistant as far as 200 meter
2. Gevril Astor women's diamond Swiss quartz two-tone rose gold and SS bracelet watch
On this valentine, you want to gift something luxurious then go for this watch. The best performance and feminine design make this watch most suitable for women. For women who like to focus on work and are punctual nothing can be better than this watch.
This Elegant Looking Watch Features
50 genuine diamond and a rose gold stainless steel case
Powered by Ronda 1069 Swiss quartz movement
Sub-second function
A blue sapphire stone present on the crown offer extra beauty to the watch
Clasp provided for easy wearing and removing of the watch
Water resistant watches up to 99 meters.
3. Avenue America Men Swiss Automatic Watch
This watch is Inspired by New York City and named after grand thoroughfare 6th avenue. Thus, it is also popular as an avenue of America's. The sophisti6and durable design is not such feature which make it worth to have watch but there are several features like-
Md3g Swiss automatic movement
Water resistance up to 50m and can be worn during a short period of swimming
326l stainless steel make the case durable
Date display feature
Bracelet is made of Two-tone stainless steel making it comfy to wear
A clasp is provided for safe wearing and removal of the watch
4. Men's Madison Swiss Automatic Watch
This futuristic watch is a must to have watched and stood out from other watches because of its futuristic design. Those who wear this was watch can feel Madison Avenue luxury. You can wear it on a normal day or while you are at work. Features of this watch that make it stand out are-
Anti reflective sapphire crystal and balance wheel
Powered by Ruben and sons M)7G Swiss automatic watch
Water resistance up to 50m
Exhibition case back making it comfy
5. Gevril women's Ravenna Swiss Quartz Watch
This watch is inspired by Italy's mosaic adorned building of Ravenna. Someone who wants to get a feel of ancient art and playful prints can go for this Swiss watch. The face of this watch represents exquisite tableaus of Ravenna buildings! There are 11 beautiful diamond and white pearls decided on the face of the watch.
This watch comes in rose gold, yellow gold, and stainless steel ion case covered with anti reflective sapphire crystal. Women who admire art and elegance can wear it to reflect their artsy personality.
Features
Rona 762 Swiss quartz movement
A push-pull crown
Water resistance up to 50m
These are some of the popular Gevril Luxury timepieces. All of them are designed to meet your needs and to offer the best performance. You can compare the features and follow some tips!
Experts tip to Select Gevril Luxury Timepieces
1. Consider Your Interest
When you opt-out of a watch to buy, consider your interest, style, hobbies, likes, dislikes and fashion direction. Think about whether you are a fashion maven, a business exec, a sports enthusiast, or a funny person.
Your watch should be according to your interest and reflect your personality! Also, consider the climatic conditions like for dry climate you can choose a cool bracelet or integrated bracelets. Or you can opt for a leather strap watch as they work in most climates.
2. Consider Budget
No matter you are buying a watch for yourself or someone else, consider the budget before selecting a watch. Depending on where you will wear the watch like in the office, on a regular day or occasionally. You can go for the watch that falls under your budget.
3. Watch Movement & Materials
The price and the style of the watch is influenced by the watch movement and material used. A watch with quartz movement is less expensive as compared to a mechanical watch. Also a watch made of stainless steel are highly affordable than carbon of titanium materials!
4. Compare Features
One of the most important things, when you are buying a watch, is to consider the features. Check the features which meet your requirements like high performance, accuracy, water resistance, etc. One which has better features and quality material will last for long.
5. Brand Name
When buying a watch, check the brand name and understanding the specific brand. You can do a little research on this and you will know how popular is the brand and how suitable are the watches! People who are more conscious about the name of the brand and ready to spend enough money can go for luxurious watches according to their taste.
6. Comfortable
Apart from the luxury look and high price, one of the most important to consider is comfort. If you buy a watch that is expensive but doesn't feel good on your wrist then what's the use? Always go for comfortable watches that are secure and make you feel comfortable and confident when you go around wearing it!
So, this was all about gevril luxury timepieces and the expert tips to help you choose one for you! Now you can shop easily and have the best experience with wearing these watches.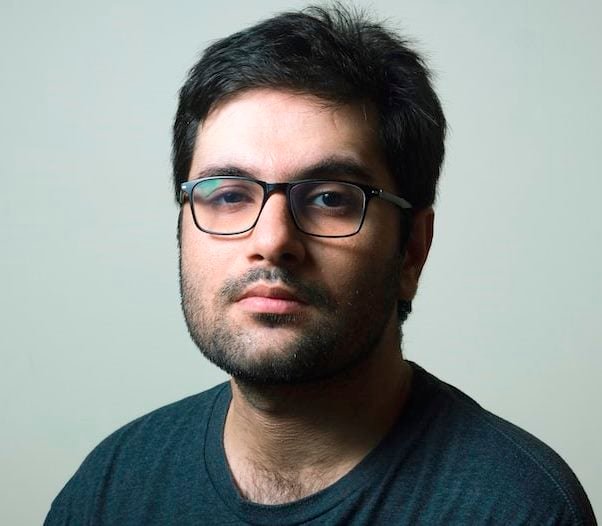 Barry Lachey is a Professional Editor at Zobuz. Previously He has also worked for Moxly Sports and Network Resources "Joe Joe." he is a graduate of the Kings College at the University of Thames Valley London. You can reach Barry via email or by phone.