You can often have trouble finding reliable transportation to take you where you need to go if you travel on a tight budget. Despite many road trips you've had over the years, you could still feel anxious whenever you hire a car.
A world-weary skepticism about vehicle rental fraudsters, the expenses of failing to read the fine print on the rental contract, nervousness in your gut about driving a rental car, and anxiety that any bump or damage in a new country might not end well can make you avoid car rentals.
Nervousness, worry, and confusion are normal if you've never hired a car before but will soon embark on your first adventure or driving vacation.
Your overall spending is probably too high, even if you've taken scenic drives. These hints will facilitate your research and free up more time to travel, socialize, and create priceless memories.
Do Research
Use a car rental search tool and websites to get the ideal bargains for your road trip. Finding all the costs and options for your time and place helps. However, be cautious when choosing the more affordable options because they often put less expensive rates than those stated on each company's website.
Look for trustworthy default selections while searching for and reserving cars. They offer rental options for many nations and a safe, dependable, and largely user-friendly platform for making car reservations online in your native tongue. Additionally, they occasionally provide no-charge cancellations up to 48 hours before pick-up.
There are major worldwide players in the automobile rental industry with operations in most nations, but there also are small regional firms that you might not have the time or inclination to search for when you have so much more to organize and complete for your impending road trip.
But failing to take them into account means passing up a ton of fantastic opportunities. Check online for customers' reviews on these car rental companies to choose the best for your road trip adventure. Contacting friends and acquaintances who have rented cars in such locations can also be a reliable option.
Book Early
You should reserve your rental car as soon as possible as you have confirmed the days of your trip.
Demand and supply laws are constantly in effect, so if you wait too long to make a reservation, you run the danger of just having the priciest options or very few selections available at all. If you're traveling during the busy summer months, this problem is much more pressing. Although renting a luxury car at the last minute is possible from rental companies.
Before choosing the road trip option, it's crucial to investigate the car rental pricing and possibilities for your final stop and dates because they vary with countries.
Prioritize Your Needs
One of the most crucial considerations when determining which rental car model to choose is the size of the vehicle, impacted by the number of passengers.
For instance, a four-seater with a large trunk is an excellent choice if you're taking a trip with your partner and two kids. However, if other relatives or colleagues are to attend, ensure you have additional seats available.
Another crucial consideration when selecting a rental automobile is the luggage space. Compared to cross-country travel with a family of five, a fast work trip of an individual requires significantly less luggage.
Consider everything you're bringing to determine how much space you'll need. Since rental cars rarely come with roof rails or boxes, all the luggage must fit in the trunk.
A further significant component in the equation is your final destination. Select a small rental car capable of holding your passengers and their belongings if you want to drive mostly in urban areas.
Smaller vehicles provide higher fuel economy for navigating congested locations and are simpler to handle in confined spaces. On the contrary, a multipurpose SUV is more suited when going to the seaside or ski resorts because it has room for more gear and delivers a better rough terrain driving experience.
Avoid the Gas Prepay Option
Pre-pay gas option operates as follows: You purchase the initial tank from the rental provider and return it (preferably for you) while still on fumes. However, the pre-pay per gallon is often pricier than buying at nearby stations. Additionally, if you don't utilize all the petrol, you spend more than is necessary.
The best action is to fill up the tank promptly before returning the rental car (without paying ahead). Find the cheapest gas station near the airport or the drop-off location. Waiting until the last station before turning into the airport will likely result in higher prices than one located only a few kilometers away because of the many car renters in a rush to top off their tanks.
Typically, the fuel gauge will still read full five to ten miles after a fill-up. Just remember to give yourself some additional time to stop for fuel. The costliest choice is to break the rental contract terms and return the car with the tank half full. Your rental car firm will fuel it for you at absurdly exorbitant per-gallon prices.
Thoroughly Inspect the Car
You will be responsible for any damages if you drive your rental vehicle into a barricade. You might even be fined for damages if another person ran into an obstacle earlier and you failed to notice it when you picked up the rental car. It's my most crucial rental car advice: always give every rental car you receive a thorough inspection inside and out.
Take pictures of any damages and report them to the company. Before you take your rental car for its initial drive off the lot, you must complete the inspection. Be watchful of cigarette burns, windscreen cracks, rental car marks, and dents.
Never assume that a small scratch is unimportant or not sufficiently noteworthy. Before driving off, obtain a signature slip on the car's condition.
Enjoy Beautiful Road Trip Experiences
Renting a car will make your road vacation more relaxed, versatile, and enjoyable. A rental car might be the ideal travel buddy, whether anticipating a long drive, needing to add another driver to ease the burden, or searching for a family-friendly SUV or a luxurious convertible.
Always remember how crucial it is for the car to be secure and roadworthy while renting one. Before you finalize your rental contract, ensure you do your homework and request the service history of any car you plan to rent.
Read customer reviews to find out what people say about the rental car agency you are contemplating utilizing. It is an effective instrument that you ought to employ at all times.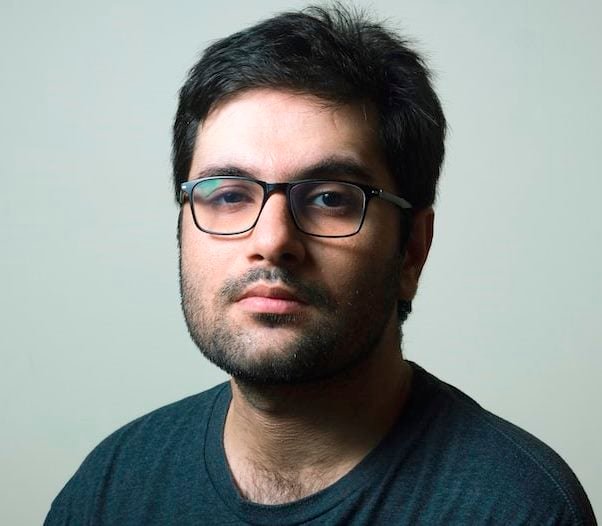 Barry Lachey is a Professional Editor at Zobuz. Previously He has also worked for Moxly Sports and Network Resources "Joe Joe." he is a graduate of the Kings College at the University of Thames Valley London. You can reach Barry via email or by phone.