Sebastian Beja is an online entrepreneur with an extensive background on content marketing.
Former Head of Growth at Mindvalley, largest personal development company in the world, with a turnover of 100 million dollars/year. His team and him managed to scale their youtube revenue from $5,000/month to $200,000/month in 2018-2020.
His new venture Elevate, whose mission is to help people eradicate poverty from their minds. This means helping people transform their mindset in regards to money and to develop the skills necessary to increase their income. It operates in both US and LATAM market, in less than 18 months it went from zero to more than 3,000 students doing 6 figures a month.
What's your company?
My company is called Elevate. Our mission is to eradicate poverty in the mind.
We focus on two products.
The first one focuses on the inner game of money: your "money mindset" which is improving how you perceive money, wealth and money-making opportunities.
The second one is focused on a specific money-making skill where we teach people to create content that sells without the need to pay for advertising.
The reason I created this it's because those two skills the money-mindset, mastering "the inner game of money", plus mastering a money-making skill like content marketing, was what allowed me to help companies like Mindvalley, T Harv Ecker and the biggest NGO in the world the Art of Living Sri Sri Ravi Shankar make more money.
What inspired you to become an entrepreneur?
My mom, she is a retired business woman that raised me and my sister as a single mom.
But it's weird because I wouldn't consider myself an entrepreneur, that word carries a lot of baggage.
I'm more like a crazy scientist with an uncanny ability to see opportunities (where most often people miss them) and to get people excited about that opportunity.
For me, it's not just about entrepreneurship. It's about creating a company or product that improves peoples lives and aligning myself with a company that does that.
Seeing it in retrospect, I just developed the skills of an entrepreneur and "became" one, which is sales and marketing. Those skills allowed me to be able to push our products to the marketplace and start helping people eradicate poverty in their minds.
What did you do to help clarify your direction?
I used an exercise called heaven on earth which dramatically changed the course of my life and clarified my direction. Google it and try it yourself.
Also remembering that life is a mirror of what you value, digging into my values helped me figure out who I wanted to help which gave me the purpose I needed to keep going.
What advice would you give to others hoping to accomplish what you've done?
Money always follows value. 
Aim to add more value than you get paid for. If you're currently working with someone and you see new ways to help them, get involved.
Add value to people who are one level above you, genuinely offer your help can get your foot in the door and then more opportunities will come from that.
Be sure to follow Sebastian on social media.
https://www.youtube.com/c/sebastianbeja
https://www.linkedin.com/in/sebastianbeja/
https://www.instagram.com/sebastianbeja/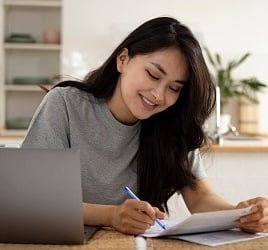 Amanda Byers is a graduate of Columbia, where she played volleyball and annoyed a lot of professors. Now as Zobuz's entertainment and Lifestyle Editor, she enjoys writing about delicious BBQ, outrageous style trends and all things Buzz worthy.