When we talk about shipping, it is not considered a big deal. We immediately feel that it is one of the easiest things to do, but honestly, shipping for smaller objects is easier than bigger objects. Some people might prefer riding motorcycles to transport motorcycles to various locations. Suppose we calculate the cost of gas, food, and other travel expenditures under consideration. In that case, it is a much more convenient option to hire a professional mover to carry on with this work.
Well, according to several surveys, the US consists of more than 8 million motorcycles which is quite a large quantity. Therefore, there are several reasons for shipping motorcycles from one place to another using a professional mover instead of yourself. However, while appointing a professional mover, one needs to consider different associated factors to get a hassle-free experience.
This article talks about various aspects of a motorcycle and the factors required for shipping it.
Make Your Bike Ready for Shipping!
First of all, clean your bike from dirt and dust particles and take note of all scratches and dents on the bike. You must also check fluids, battery, tire pressure, and remove accessories. Your bike should have only a ¼ tank of gas during shipping.
The next step is to take pictures of your bike before the company picks it up. The photos will help you if you get into any disputes with the company regarding motorcycle damage during transport.
The final step is to make sure to discuss Marine Insurance with your transporting company. It is obvious if the transporting truck gets damaged, your bike is also not safe either.
Therefore, this insurance will help you if the truck or other transport vehicle gets damaged or theft.
How Much Does It Cost to Ship a Motorcycle?
Have you heard the name of a motorcycle shipping calculator? Usually, it is used in calculating the charges required for shipping motorcycles in different locations based on the weight of motorcycles and the distance that the mover will cover. We have listed below how weight and distance will affect the cost and some important factors that might affect your motorcycle shipment's cost.
Buying a Motorcycle to Ship Back Home
When you find a great deal while picking out the right motorcycle you may need to ship it back home because you are in another country or the trip across the USA is too long and arduous, especially on the wear and tear on your bike. You don't want to be stranded because the motorcycle you bought can't make the trip- and you don't want to know that from experience! The only way to permanently import a motorcycle into the US is as a U.S. citizen, a U.S. company, or if you hold legal status to work and live in the United States. In your calculations, if you know you're going to ship it back, take into account all the variables of shipping and integrate that information into your overall goal- even in what motorcycle you decide to buy by shape, size, weight, and overall needs.
Size and Weight of The Motorcycle
The shipping charges depend a lot on the size and weight of the motorcycle. The location also determines the cost of shipping a motorcycle. Transport companies have their way of calculation, and they calculate the charges based on several criteria. Talking practically, if the size of the motorcycle is small or medium and the weight of the vehicle is less, the delivery charges will also be less. Still, if the respective factors are high, i.e., the motorcycle's weight is quite high, and the size is big, then the delivery charges will also be more than usual.
Transport Distance Matters
The transport distance is one of the main factors the shipping companies keep in mind while delivering motorcycles. Some shipping companies sign a contract with their clients and convince them to collect the order from the given location. Therefore, one does not need to pay high delivery charges. This indicates that if the distance is less, then delivery charges are less, and if it is of a larger distance, then delivery charges are higher than expected. It is noticed that additional charges are applied if the motorcycle is shipped in rural areas or the outskirts of the town. Different transport companies charge differently. Therefore, it is pretty evident that the charges will be different if you choose a superior Transport Company compared to a not so popular company. Consequently, it is very important to do a brief research regarding which company is preferable to you.
Open vs. Enclosed Transport: Which One is Better?
In general, shipping motorcycles involves two ways, open carriers and close carriers. Open carrier means that your motorcycle is exposed to the environment and its hazards. A compact carrier means that the motorcycle will be inside a particular truck and will not be exposed to any environmental germs or dust. Enclosed transport charges are much safer, and therefore the delivery charges are also high if we compare them to open carriers. Therefore, before deciding upon anything, research well and go through several details, and come to a particular conclusion that will not cause you loss. This will enhance your knowledge of motorcycle shipping mobile app also.
Conclusion
As mentioned earlier, shipping depends on the above-given factors. However, motorcycles are preferred by almost all people who cannot afford a car, and honestly, it is much more convenient than cars. Therefore, people give preference to motorcycles for the amazing service it provides. The only problem with motorcycles is the shipping charges and problems during shipping which can be managed using a good and reputed professional moving company. Use these tips and tricks and have a great time moving your motorcycle.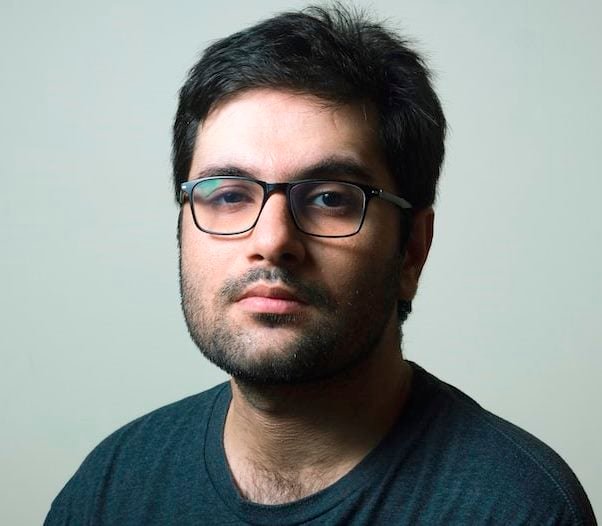 Barry Lachey is a Professional Editor at Zobuz. Previously He has also worked for Moxly Sports and Network Resources "Joe Joe." he is a graduate of the Kings College at the University of Thames Valley London. You can reach Barry via email or by phone.