Do you ever have a group of friends over for drinks and want a way to pass the time? It doesn't have to be anything fancy, just a casual game to enjoy while you talk.
If so, there's nothing better than a game around the billiards table. Pool provides a unique playing experience that makes it perfect for social settings. You can also while away your idle hours by practicing your shooting.
Pool tables are a great addition to any man cave. The question is, how do you choose the right table for your setting?
If that's what you're wondering, keep reading! We'll give you all the tips you need for buying the best pool tables.
Measure Your Room and Table
The first thing to establish is how big your room is. This way, you can decide what kind of pool table your space can accommodate.
In general, there are three standard sizes for household pool tables. These include:
The 7-foot table is the most common for public use. It's often known as the "bar box" since they're the standard size for bars and pubs.
The 8-foot table is generally used for tournaments. As such, it's a popular choice for many homeowners. There's plenty of space for families to gather around the table for Friday night fun.
Finally, there's the massive 9-foot table. These models are almost exclusively used by professional pool players.
Find the Right Size Balls and Cues for Home Pool Tables
Pool requires a lot more than just a table. You also need pool accessories like cues and balls. So, let's talk about your options with these accessories.
First, standard pool cues come between 57-58 inches. A lot of sellers assume this is the length you'll want.
However, there are some other options, such as shorty cues. These cues may come in 36, 48, and 52-inch measurements. These are often ideal cues for children, but some may use them for strategic purposes when playing.
Even billiard balls may come in different sizes. Usually, you'll see these sizes described by national settings.
For example, Russian-style billiard balls come in 68 mm. In contrast, American-style models come in 57.5 mm.
If you purchase standard-sized cues and tables, we recommend using American-style billiard balls. These are often the default for the US.
Moving a Pool Table
Finally, we get to the least fun part of owning a pool table: moving it. Moving pool tables can be a nightmare, depending on its size.
There are a few ways to mitigate this challenge. One option is to purchase a lighter pool table. Some styles build their tables in lightweight and compact forms.
Another option is to hire professionals to help you move a table. These workers can help you get the table into its room and set it up.
Find the Best Pool Table for Your House
Pool tables are an excellent addition to your home. You can use them to pass the time and bond with friends.
So, check out the different styles of pool tables and find one you like. Before long, you can enjoy this classic game whenever you want!
We hope you enjoyed this article! If so, check out our other content today.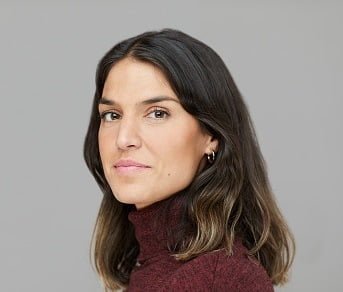 Lisa Eclesworth is a notable and influential lifestyle writer. She is a mom of two and a successful homemaker. She loves to cook and create beautiful projects with her family. She writes informative and fun articles that her readers love and enjoy.