Have you decided to have breast implants? Movies and magazines feature images of an ideal body, and many women feel compelled to change their appearance to fit in.
Breast augmentation surgery is one way to help boost your self-esteem and confidence. Are you considering saline vs. silicone breast implants? Each one has benefits you may want to consider before making a decision.
Keep reading to know the difference between the breast augmentation options to help you choose which ones are best for you.
Fill Material
When considering breast implants, one of the most important decisions to make is whether to go with saline or silicone filler material. Saline breast implants are saline-filled, meaning they're filled with sterile salt water. They can also be inserted empty, and then filled while they're in the body. They tend to have a more round shape and produce a noticeably unnatural look.
Silicone breast implants are filled with slightly viscous gel and feel much more natural to the touch than saline implants. They are usually pre-filled and create a softer and more natural shape.
Pricing and Cost
Saline implants are typically cheaper than silicone implants and are usually charged by the amount of saline used since the implant shell is factory-made. The cost also depends on the surgeon and facility fees.
Silicone implants are pricier as the silicone is made to order and the cost includes the price of the implant shell and fitting of the shell. The additional cost often includes the cost of post-operative care and monitoring. Some surgeons also offer financing options and payment plans, to help patients afford the cost of their implants.
Incision Size
Incision size is one factor to consider when deciding between these two breast implants. Saline implants are filled with a sterile saltwater solution and are inserted empty and then filled once they are placed in the chest. As they are inserted empty, the incision size for saline implants is typically smaller, usually measuring around 2 to 3 cm.
While silicone implants are pre-filled, and the incision size is slightly larger, often measuring 3 to 4 cm. Although both implants come in various sizes, implant size and shape may also determine incision size.
Your surgeon can help you decide which implants are best for you. They can give you their professional advice on incision size. You can check breast augmentation by Dr. Chamata for your reference.
Long-Term Implications and Risks
When considering the long-term implications and risks, a few key points should be noted. First, saline breast implants may have a higher risk of deflation due to their saltwater filling which tends to be more permeable than silicone. But, if deflation does occur, it is relatively easy for surgeons to repair or replace the affected implant.
In contrast, silicone implants are more prone to the formation of hardening capsules around the implant. It can interfere with the implant's natural movement, causing pain and discomfort. They are more likely to rupture than saline implants, which demands immediate removal to prevent leakage of the silicone into surrounding tissue.
Understand the Difference between Saline vs. Silicone Breast Implants
It is important to consider the difference between saline vs. silicone breast implants before making a decision. Speak to your cosmetic surgeon for individualized guidance. Ask for the latest information on breast implant technology.
Make an informed decision that is right for you. Take the time to research and consider the benefits of each type.
Did you find this article helpful? If so, check out the rest of our blog for more informative content!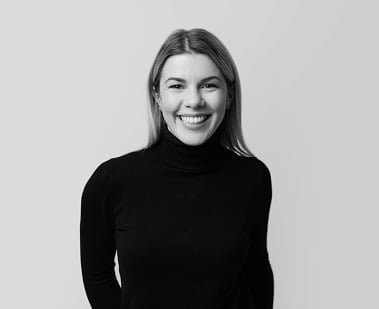 Nicole Ann Pore is a writer, an events host and a voice over artist. Travel, health, shopping, lifestyle and business are among the many subjects she writes about. Through quality and well-researched writing, she informs and even entertains readers about things that matter. She is also interested in film critiquing and filmmaking. Giving all the glory to God, Nicole graduated Cum Laude from De La Salle University Manila, Philippines with a Bachelor's Degree in Communication Arts.