In today's competitive business landscape, building enduring customer relationships has become a cornerstone of success. Salesforce, a trailblazer in customer relationship management (CRM), has elevated this endeavor to an art form with its innovative approach to loyalty management. By seamlessly integrating technology and strategy, Salesforce has mastered the delicate balance of retaining and engaging customers. This article delves into the intricacies of Salesforce's artistry in loyalty management. We'll explore how businesses can sculpt customer loyalty to create lasting impressions and drive sustainable growth.
Table of Contents
The Core Principles of Customer Loyalty Management
Loyalty management transcends routine transactions, encompassing the intricate art of forging lasting emotional connections with customers. At its core, it signifies the profound bond between a brand and its patrons. It is rooted in personalized experiences and mutual value. This essence lies in comprehending customer desires, behaviors, and preferences through insightful data analysis.
Recognizing the essence of loyalty management involves crafting strategies that go beyond one-size-fits-all approaches, ensuring that each interaction resonates deeply. It's a journey of transforming ordinary transactions into meaningful engagements, where businesses anticipate and fulfill individual needs. By harnessing this essence, brands can create enduring loyalty, transforming customers into devoted advocates who not only return but passionately endorse the brand to others. In the realm of loyalty management, understanding this essence is the canvas upon which businesses can paint remarkable and lasting customer relationships.
The Canvas of Data-Driven Insights
The canvas of data-driven insights in loyalty management unveils a world where customer behavior, preferences, and interactions converge to create a masterpiece of engagement. This canvas is painted with the strokes of analytics, transforming raw data into a vibrant portrait of customer understanding. Through meticulous analysis of purchase histories, browsing patterns, and feedback, businesses gain profound insights into individual preferences and trends. This visual narrative guides the creation of personalized experiences, enabling brands to anticipate needs and offer tailored solutions.
The canvas of data-driven insights empowers businesses to craft loyalty programs that resonate deeply, fostering connections that transcend mere transactions. Like a skilled artist, organizations can use this canvas to layer personalized interactions, ensuring each touchpoint is harmonious and resonates with customers' unique palettes of preferences. This artistry ultimately forms the foundation for cultivating unwavering customer loyalty and advocacy.
The Brush of Customer Engagement
The brush of customer engagement paints vibrant strokes across the canvas of business-customer interactions. Just as an artist carefully selects and applies each brushstroke, businesses must curate and deliver meaningful engagements. This brush embodies seamless experiences that span touchpoints, channels, and moments, creating a cohesive narrative that captivates customers. Through tailored communication, personalized recommendations, and timely responses, businesses build a relationship that transcends transactions.
The brush of customer engagement encourages a two-way dialogue, enabling customers to share their thoughts and needs while businesses listen and respond. Like a skilled artist refining their work, consistent and thoughtful engagement refines the customer experience. With each stroke, businesses enrich their relationship with customers, creating a masterpiece of loyalty and trust. As this brush glides across the canvas, it reveals a compelling portrait of customer-centricity, showcasing the brand's dedication to fostering lasting connections.
The Artful Execution of Loyalty Programs
Much like a masterful artist brings their vision to life with precision and finesse, the artful execution of loyalty programs involves orchestrating intricate elements to create a harmonious whole. This process encompasses every stage, from conceptualization to realization. It starts with meticulously crafting the blueprint of the program, selecting the right incentives, and designing an engaging user experience.
As the brushstrokes of implementation unfold, businesses ensure seamless integration of technology and processes, guiding participants through a seamless journey. Real-time monitoring acts as the artist's critical eye, allowing for adjustments and refinements as needed. Just as a painting comes to life stroke by stroke, loyalty programs are brought to fruition through thoughtful steps and proactive management. The artful execution of loyalty programs not only delights participants but also contributes to a masterpiece of customer loyalty, where each touchpoint is a brushstroke in a larger narrative of engagement and satisfaction.
Elevating Exam Excellence: Unveiling the Supportive Power of Study Resources
On your journey towards excelling in the exam, envision Pass4early.com as your exceptionally supportive companion. They equip you with all the essential tools to prime yourself for the upcoming test. With a wealth of reading materials and stimulating practice tests, they infuse an element of excitement into your learning process. As you engage with their study resources and embrace their Salesforce-Loyalty-Management practice questions, you'll find yourself gaining a deeper grasp of the subject matter, fostering a heightened sense of self-assurance. Consistently consulting their study guide and diligently honing your skills through practice will propel you to attain a commendable level of proficiency in Loyalty Management.
As the exam day looms nearer, Pass4early.com extends an array of questions and answers—a precious resource that facilitates swift revision of your accumulated knowledge. These materials function as a concealed tool, aptly suited for last-minute study sessions. By leveraging the entirety of Pass4early.com's offerings, you position yourself as well-prepared, armed with a well-crafted strategy to excel in the Salesforce Loyalty Management exam.
Conclusion
The art of loyalty management is a delicate dance between data-driven insights, personalized engagement, and enticing incentives. Salesforce makes a profound contribution to this art form. It equips businesses with tools and strategies. These help shape customer loyalty into enduring masterpieces. Data analytics leverages for insights. Seamless experiences are crafted. Tailored rewards are offered. All of this empowers businesses. They can create a loyalty symphony that deeply resonates with customers.
As the business landscape evolves, loyalty remains a timeless currency. Salesforce's innovative approach to loyalty management offers businesses numerous possibilities. They can create unforgettable experiences and foster customer devotion. Just like an artist's work is never done, loyalty management is an ongoing masterpiece. With Salesforce, businesses can keep shaping and refining their strategies. This leads to lasting success.
Get full access now: https://www.pass4early.com/Salesforce-Loyalty-Management-questions.html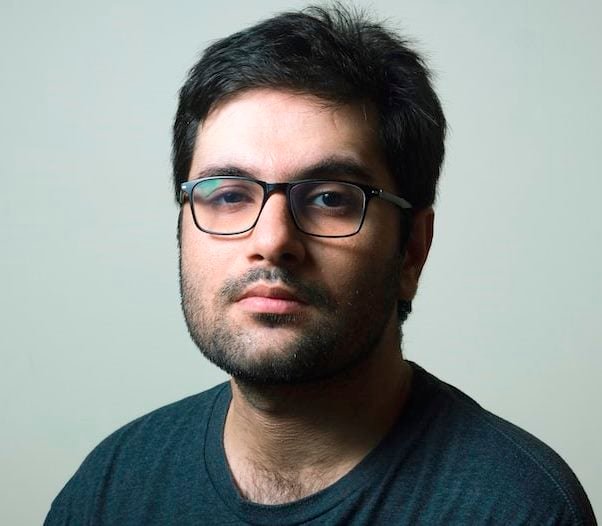 Barry Lachey is a Professional Editor at Zobuz. Previously He has also worked for Moxly Sports and Network Resources "Joe Joe." he is a graduate of the Kings College at the University of Thames Valley London. You can reach Barry via email or by phone.