The contenders for this year's Nobel Peace Prize included Ukraine's President Vladymir Zelinsky, the Russian political activist Alexey Navalny, and Belarusian human rights activists Ales Bialiatski and his colleague Sviatlana Tsikhanouskaya.
Each of the nominees had one thing in common. They spent the greater part of the last decade exposing Vladimir Putin and his allies for ruthless behavior. Despite exposing to the world what we already knew, that is still hardly a reason to award a Nobel Peace Prize.
Perhaps next year, the Norwegian parliamentary panel of five selected to elect the Nobel Peace Prize winner will look beyond the geo-political issues of the time and focus on leaders with a proven record of human rights activism spanning decades. If that be the case, then Sheikh Hasina will surely become a candidate for her lifetime achievements.
The 76-year-old grandmother, currently in her fourth term as the Prime Minister of Bangladesh (considered globally as the longest serving stateswoman), has recently been trending on social communities and video networks.
Following recent interviews appearing in the Washington Post, and other mainstream media such as The American Reporter highlighting her successes, many have hailed her as the "Mother Theresa" of modern society.
Despite her powerful political position, Hasina is known locally by her people for being extremely humble and down to earth.
For example, she actively participates in normal house chores, regularly cooks biryani for guests, and seems to always make time for people in need.
In politics, Sheikh Hasina is a democratic secular that for over 18 years has consistently served as head of government. As a token of her popularity, the Awami League political party, (originally founded in 1949 by her father Sheikh Mujibur Rahman, the first president of Bangladesh) currently holds 288 of the available 300 parliamentary seats.
Since the beginning of her political incumbency, Hasina focused on improving the economy of Bangladesh. During the first years in office, the World Bank ranked her country as one of the poorest on earth.
After years of improving the educational standards, health care, local infrastructure, etc., in the year 2015, Bangladesh reached the organizations "lower-middle income".
Since then, the nation's GDP continues to grow by nearly 10% annually making it the second largest on the the Indian subcontinent. Under Sheikh's rule, Bangladesh is listed amongst the 25th powerful nations by purchasing power parity and ranked the 35th largest economy in the world by nominal terms.
According to Richard Morgan, a former UN observer, "With hard work, determination, and the local support of the people, Sheikh Hasina restructured the economy, health system, education, and other aspects of government to operate on behalf of citizens".
Mr. Morgan explains "Hasina signed a thirty-year water treaty with India, developed the telecom Industry and later privatized it, and continues to take an active role in improving housing and living conditions for residents."
Under her tenure, Bangladesh has become a member of two major multinational organizations: The Bay of Bengal Initiative for Multi-Sectoral Technical and Economic Cooperation (BIMSTEC) and the D-8 Organization for Economic Cooperation (D-8).
The charter of the latter D-8 is to promote peace, dialogue, cooperation, justice, equality, and democracy. The member states, representing nearly 1 billion people from 8 countries are set to host their annual meeting this year in the Bangladeshi capital of Dhaka.
Sheikh Hasina is also known to be an avid human rights activist, and zealous opponent of extremism, militancy, and terrorism. Earlier last year, she opened her countries borders and social programs to over a million Rohingya refugees who escaped the atrocities occurring in Myanmar (Burma).
According to Richard Harris, a World Bank advisor, "Bangladesh is around the size of Wisconsin, and is home to over 170 million inhabitants. The nations GDP is nearly $500b annually. In contrast, Burma (Myanmar) geographically covers over 4 times the size (of Bangladesh) yet has a yearly GDP of just below $80b."
Mr. Harris explains the discrepancy between the neighboring countries financial figures clearly shows democratic values are far more progressive to society than running governments by means of military.
While the older generation initially disregarded her political potential to progress society based on gender, time has proven them wrong. After all, it's evident to all that no description of Bangladesh's achievements over the past couple of decades could be full and comprehensive without factoring in Sheikh Hasina.
Suffice to say, it would appear her greatest achievement is unifying her people by improving living conditions, and ultimately bringing peace and stability to the region.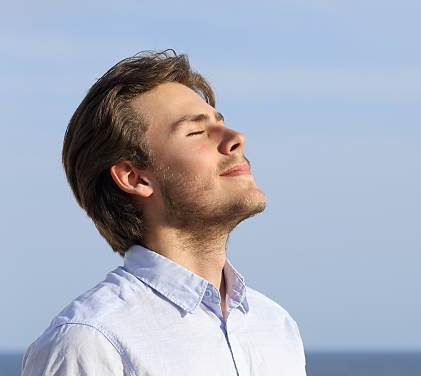 My name is Tom William a expert content creator and SEO expert having Proven record of excellent writing demonstrated in a professional portfolio Impeccable grasp of the English language, including press releases and current trends in slang and details.