The Marriott Vacation Club is a famous line of time-share properties that belong to the Marriott Hotel Group. This vacation club is known for its properties in exciting destinations worldwide. If you're planning a vacation, this club offers many luxurious options and villas to consider.
But planning a trip with a time-share can take more effort and research than traditional travel. If you're not familiar with Marriott Vacation Club, you might be wondering if it's right for you.
Let's take a look at what you should know.
How Does Marriott Vacation Club Operate?
Beyond discounted rates and unique experiences, the Marriott Vacation Club has designed a point-based system that tracks and rewards members throughout each stay. With every visit, members earn points that can be used towards rewards such as:
Discounted stays
Gift cards
Members-only experiences
Plus, Marriott Vacation Club offers a flexible points system that allows members to save up their points and use them for bigger rewards. This club allows for easy exchanges between other participating properties or partners to make booking vacations easier.
Regardless of preference, Marriott Vacation Club is a great way to make the most out of travel benefits while still staying within budget.
Cost of Marriott Vacation Club
You must make multiple payments if you wish to be an owner of Marriott's timeshare program. You must first invest in an ownership package, which starts at about $25,000. The price varies depending on how many Vacation Club Points you want to purchase.
A stay at an opulent hotel with every luxury will probably cost more points than one at a less opulent hotel. You'll have to pay membership dues and yearly maintenance expenses as well.
Any projected operational costs, including repairs, insurance premiums, and property taxes, are included in maintenance fees. You can carry over unused points to the following year if you don't utilize them in the current year.
Timeshares with Marriott Vacation Club
When it comes to purchasing a timeshare with Marriott Vacation Club, you can rest assured that you are getting a high-quality investment. It is a secure investment with excellent customer support.
This club provides unbeatable value for money. It allows you to travel and stay in luxury destinations. You can do this without having to pay for the high cost of accommodations.
Aside from this, selling Marriott timeshare is a great option. By selling, you can have a positive return on your investment and an unforgettable timeshare experience.
As a seller, you can enjoy the potential capital appreciation, a high-demand timeshare, and exclusive benefits of the Marriott Vacation Club brand.
Join the Marriott Vacation Club Today
Overall, joining the Marriott Vacation Club can provide an amazing opportunity to explore the world more conveniently and cost-effectively.
With access to an extensive collection of hotels and resorts, customizable vacation options, and exclusive member benefits, it is worth considering becoming a member. If you are looking for the ultimate vacation experience, join the Marriott Vacation Club today!
Did you find this article helpful? Check out the rest of our blogs!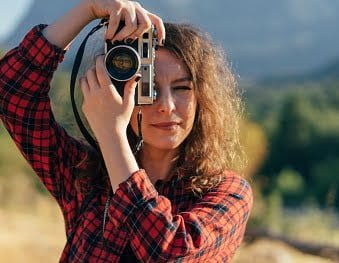 Andrea Parker is a reporter for Zobuz. She previously worked at Huffington Post and Vanity Fair. Andrea is based in NYC and covers issues affecting her city. In addition to her severe coffee addiction, she's a Netflix enthusiast, a red wine drinker, and a voracious reader.