Over 13 million tourists went to Morocco in 2019. People come from all over the world to admire its golden deserts and bustling cities. But most visit Morocco to experience its ancient medinas.
Medinas are the old town of a city. Their original purpose was to keep out armies and tribes trying to invade. Today, locals and tourists come to try authentic street food or brush up on the area's history.
There are countless medinas dotted around the countryside. And if you want to travel to Morocco, you want to know if they're safe and worth visiting.
So, continue reading to find out why you should visit a medina when you travel to Morocco. And how to stay safe!
Food And Spices
Moroccan dishes are famous all over the globe. In the past decade, Moroccan restaurants have grown in popularity throughout the U.S.
Many people are now familiar with Moroccan foods such as couscous, tagine, and bissara. But none compare to being cooked by a local in a medina market.
The vibrant market in Marrakech has around 100 food stalls in the evening. And each one will prepare you a delicious meal at rock bottom prices!
This is also a paradise for those who love to cook at home. The strong smells drag you into the colorful spice stores. By the end of the day, you'll be up to your ears in cumin, paprika, and whatever your favorite spices are.
Fascinating History
Whether you're a history buff or not, a Moroccan medina will fascinate you.
Fes el Bali is the oldest part of the walled city in Fez and Morocco. Its narrow alleyways hold over 1200 years of history!
But in every Moroccean medina, you'll find historic courtyards and gardens. These urban oases are still used today for those needing a break from the harsh climate. Something you can do when exploring these ancient lanes.
There is so much history within a medinas walls and you can find more info here!
Your Safety
Your safety should be your number one priority on every trip. And the good news is Morocco is one of the safest places you can visit in the Middle East and Africa!
Essaouira is rated the safest medina in Morocco. And although these areas are very safe, there are some precautions you need to take, like in any busy city.
Be vigilant around the market and busy areas. There are rarely any serious crimes but pickpocketing can occur here. So don't wear expensive watches or jewelry, they will only see you as a target.
You should also avoid the unlit labyrinth of streets at night. If you get lost, it can be difficult getting back on track if you don't have Google Maps. The vast majority of locals will help you, but you might just stumble across a rotten egg.
Traditional Riads
Riad comes from the Arabic word for garden. On the ground, the gardens have trees and colorful tiles surrounding a fountain in the middle. On top, the buildings have open-top living so people can enjoy the fresh air while admiring the views.
Staying in a traditional riad is like sleeping in a museum. You will learn so much about Morocco's ways of life and you'll witness some of the best architecture in the city!
You can stay in a basic four-star hotel anywhere in the world. So, when you visit Morocco, stay in this unique experience.
Visit A Medina In Morocco
Morocco offers tourists a lot of unique experiences you can't find anywhere else in the world. But to get the best out of these experiences, you must visit a medina in Morocco!
And now you know they're safe, all that's left to do is plan a trip and start exploring!
To learn more about the best places to travel this year, keep reading our travel blog for free!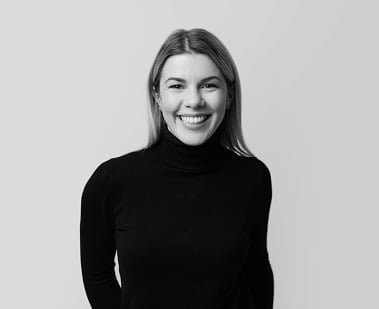 Nicole Ann Pore is a writer, an events host and a voice over artist. Travel, health, shopping, lifestyle and business are among the many subjects she writes about. Through quality and well-researched writing, she informs and even entertains readers about things that matter. She is also interested in film critiquing and filmmaking. Giving all the glory to God, Nicole graduated Cum Laude from De La Salle University Manila, Philippines with a Bachelor's Degree in Communication Arts.