Whether you're seeking employment, concerned about a loved one, needing a court diversion, or starting a new relationship, if you have or have had a substance abuse problem, you need to get help.
Many abusers seek out professional support, so what is substance abuse counseling? How can it help you? How is it different from meetings?
This article reviews the answers to these questions and more.
Let's get started:
Defining Substance Abuse Counseling
Substance abuse counseling is a term used to describe the work of those professional counselors who specialize in helping those affected by substance abuse. This includes individuals of all ages and backgrounds who are struggling with drug and alcohol addiction or abuse.
Substance abuse counselors provide a safe and supportive environment for people to voice their opinions and challenges in a non-judgmental setting, enabling clients to receive loving, compassionate care as they address their misuse of substances.
Working as part of a multidisciplinary team, substance abuse counselors use evidence-based practice techniques such as Cognitive Behavioral Therapy and Motivational Interviewing to help clients reduce and eventually eliminate substance use. The ultimate goal of substance abuse counseling is to help empower people to take control of their lives and make healthy choices.
Identifying Signs of Substance Abuse
Identifying signs of substance abuse can be difficult. Signs of use vary from person to person, but there are some common symptoms to watch for. These may include changes in an individual's physical and psychological health, such as sudden weight loss or gain, mood swings, insomnia, prolonged nausea, or changes in personality.
Other key indicators of substance abuse may include financial problems, a lack of interest in activities once enjoyed, lying or making excuses to cover up substance use, and missed work or school because of substance use.
It's also important to note if an individual is neglecting responsibilities, social obligations, and personal hygiene or appearance. Substance abuse can also be indicated by erratic behaviors such as turbulence, restlessness, and paranoia. Being aware of these signs can help to identify substance abuse and provide the necessary support.
Benefits of Counseling for Substance Abuse
The benefits of counseling for substance abuse are indisputable. It is the first step in recovering from drug addiction and can provide invaluable support during the recovery process.
Counseling offers a non-judgmental approach when dealing with those struggling with substance abuse problems. Counseling can inform individuals of the risks of addictive behaviors, personalize effective coping strategies and strategies for recovery, and provide a deeper understanding of the underlying psychological causes and concerns of substance abuse.
Counseling also helps to build a supportive environment that provides positive reinforcement and accountability. Counseling can bring a variety of long-term benefits, such as positive lifestyle changes, improved self-esteem, and better overall health.
Visit this recovery center to learn more about substance abuse counseling.
Read More About Substance Abuse Counseling
Substance abuse counseling can provide a powerful source of assistance for those impacted by substance use and addiction.
Counseling provides individuals with a safe space to develop an individualized recovery plan and holds them accountable for creating lasting change.
Did you find this article helpful? Check out the rest of our blog for more!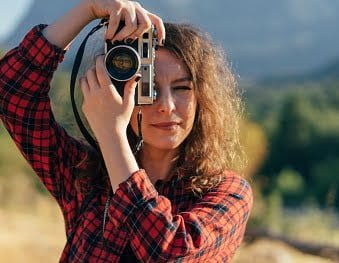 Andrea Parker is a reporter for Zobuz. She previously worked at Huffington Post and Vanity Fair. Andrea is based in NYC and covers issues affecting her city. In addition to her severe coffee addiction, she's a Netflix enthusiast, a red wine drinker, and a voracious reader.