It's Halloween time, and you're trying to figure out where you're going to go. Do you want to carve pumpkins, hang out with your friends and family, and eat as much as possible? Or do you want to go to haunted houses that will scare the pants off of you?
Haunted houses are a great activity to participate in during Halloween. But where do you find haunted houses in California? We've got you covered! Keep reading for a list of the top haunted houses you need to visit this Halloween!
The Haunted Hotel – San Diego
If you are looking for things to do on Halloween, San Diego's Haunted Hotel is one of the best haunted houses in California to visit.
The hotel is said to be haunted by the spirit of a woman who died in a fire, and her ghost is said to haunt the hallways and rooms of the hotel. Visitors to the hotel have reported seeing her ghost, as well as hearing strange noises and footsteps. The hotel is also said to be haunted by the ghosts of several former guests, who died in the hotel's elevator.
The 17th Door – Fullerton
If you're looking for a truly terrifying experience this Halloween, look no further than the 17th Door in Fullerton, California.
This Haunted House is not for the faint of heart and has been known to send even the most hard-core thrill seekers running for the exits. With live actors and interactive elements that will make you feel like you're truly in a horror movie, the 17th Door is the perfect place to get your scares this Halloween.
Reign of Terror Haunted House – Thousand Oaks
Reign of Terror is one of the most popular haunted houses in California and receives rave reviews from visitors each year. This Halloween, take a trip to Thousand Oaks and experience the terror for yourself!
The attraction features over 15,000 square feet of spooky fun, including live actors, animatronics, and special effects. With theme rooms ranging from a creepy carnival to a haunted asylum, there's something for everyone at Reign of Terror. Visiting this haunted house is the perfect way to get into the Halloween spirit!
Ultimate Terror Scream Park – Sacramento
Ultimate Terror Scream Park in Sacramento, California is one of the most popular haunted houses in the state. This Halloween, the park is offering a variety of attractions including a haunted house, a haunted hayride, and a haunted corn maze. The park is also home to a number of other Halloween-themed attractions including a pumpkin patch, a petting zoo, and a variety of food and drink vendors.
The Winchester Mystery House – San Jose
If you're looking for a good haunted house in San Jose, the Winchester Mystery House is another great option.
The house was built by Sarah Winchester, the wife of firearms magnate William Winchester, and is said to be haunted by the ghosts of those killed by Winchester rifles. The house is also said to be cursed, and is full of strange architectural features, like staircases that lead to nowhere and doors that open into walls. Visitors can take a self-guided tour of the house, and there are also special Halloween tours available.
Visit These Haunted Houses in California
There's no shortage of haunted houses in California to visit this Halloween. From San Francisco to Los Angeles, there's something for everyone. So, what are you waiting for? Go out and explore some of these spooky locations!
If you had fun reading this piece, browse this website for more exciting content.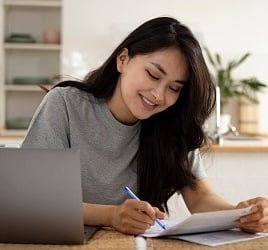 Amanda Byers is a graduate of Columbia, where she played volleyball and annoyed a lot of professors. Now as Zobuz's entertainment and Lifestyle Editor, she enjoys writing about delicious BBQ, outrageous style trends and all things Buzz worthy.