Have you ever noticed that your hair seems to grow at an inconsistent rate? Sometimes it feels like your hair is growing faster than normal. Other times it seems to grow at a slower pace.
But how long it takes for hair to grow back? Some have questions about the science behind hair growth and how it works.
Not sure if you have all the answers to these questions? Not to worry. We'll break down everything you need to know. Keep reading to learn more.
Understanding the Hair Growth Cycle
Understanding the hair growth cycle is essential in maintaining healthy and beautiful hair. The cycle consists of three stages: anagen, catagen, and telogen.
Anagen is a growing phase where the hair follicles produce new hair for a period of 2-6 years. The next stage, Catagen, is a transitional phase that lasts for about 2-3 weeks, during which the hair stops growing and detaches from the follicle. Finally, in the telogen phase, the hair follicles take a resting period of 2-3 months before shedding and starting the cycle again.
The Role of Genetics in Determining Hair Growth Length and Speed
Each individual has a unique genetic makeup that determines the characteristics of their hair, including its texture, thickness, and growth rate. This genetic predisposition also affects the greatest length that one's hair can grow. For this reason, some people are blessed with long, luscious locks, while others struggle to grow their hair beyond a certain length.
This understanding of genetics has led to the development of various wigs and hair extensions in the market, especially during Black Friday hair deals. These products can help individuals achieve their desired hair length regardless of their genetic limitations.
Examining the Science Behind Common Hair Growth Myths and Misconceptions
Many people believe that cutting your hair will make it grow faster. But in reality, hair growth occurs on the scalp, not at the tips of the hair.
Another common myth is that wearing hats can lead to hair loss, but there is no scientific evidence to support this claim. In fact, hats can protect the hair and scalp from damaging UV rays.
How Hair Products and Treatments Affect Hair Growth
Constant styling, heat exposure, and use of various products can cause damage to the hair, leading to stunted hair growth. Chemical-based products such as dyes, bleaches, and relaxers can strip the hair of its natural oils and weaken the strands, resulting in breakage and split ends.
On the other hand, using nourishing and moisturizing hair products, along with regular treatments like deep conditioning and scalp massages, can promote fast hair growth by providing essential nutrients and strengthening the hair follicles. It is important to choose hair products and treatments and to maintain a balanced hair care routine to support optimal hair growth.
Learn How Long It Takes for Hair to Grow Back Today
If you dont know how long it takes for hair to grow back, the process of hair growth varies for each individual and can be affected by genetic factors, health conditions, and external treatments. However, maintaining a healthy diet, reducing stress, and using natural hair care products can aid in promoting hair growth.
Remember to be patient and consult a professional for personalized advice on hair care. Take care of your hair, and it will take care of you – try these tips and see the results for yourself!
Did you enjoy the content? If you do, make sure to check out more of our website for more amazing articles.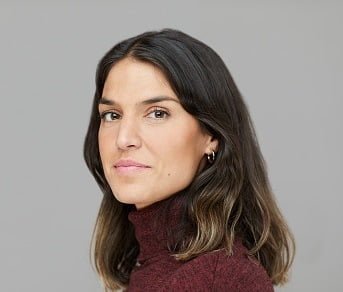 Lisa Eclesworth is a notable and influential lifestyle writer. She is a mom of two and a successful homemaker. She loves to cook and create beautiful projects with her family. She writes informative and fun articles that her readers love and enjoy.