Did you know that the Bitcoin market is worth over $1 trillion? This value is only projected to increase even further in the future.
The same can be said about the cryptocurrency market in general. However, there are new cryptocurrency protocols that you need to keep in mind before you invest.
Not quite sure where to start? Let's take a look at some of the most notable.
1. Multichain
The Multichain protocol allows for multiple blockchains to interact with each other. This allows for more efficient transactions and a higher level of security. It's still in development, but it's definitely something to watch out for.
In the future, you can expect to see private companies use it to create private blockchains for their businesses. This is due to the fact that decentralized networks are much easier to protect from hackers and unauthorized activity.
2. Corda
Corda is a unique cryptocurrency protocol that was specifically designed for businesses. It allows for the secure sharing of information between different companies.
This could be incredibly useful for things like contract negotiations. For this reason, you can expect it to become more prolific in the finance industry as time goes on.
3. Enterprise Ethereum
The enterprise Ethereum protocol is a spin-off of the regular Ethereum blockchain. It's designed for businesses that want to use the blockchain for more than just cryptocurrency transactions. This could be a great option for companies that are looking to get into the blockchain space.
4. Quorum
Quorum is another enterprise-focused blockchain protocol. It was created by JPMorgan Chase and is designed to be compliant with financial regulations. As such, it's ideal for companies that are looking to use the blockchain for secure transactions. Keep it on this one in the future, as it will play a large role in the value of crypto.
5. Hyperledger
Hyperledger is a consortium of different companies that are working together to create a variety of different blockchain protocols. Businesses that want to experiment with blockchain technology should try it out in the future to see what type of utility can provide.
6. The Graph
This is another protocol that is still in development. It's designed to allow for the creation of decentralized marketplaces. More specifically, the developers made it so that it can be used to index and organize blockchain data.
This could be a great option for businesses that want to create online marketplaces where they can sell products or services. Want to learn more about The Graph price? You can check out this resource.
These New Cryptocurrency Protocols Shouldn't Be Overlooked
These are just a few of the many different cryptocurrency protocols that are currently in development. Keep an eye on these and other new cryptocurrency protocols, as they could help you make better investment decisions in the future.
Looking for other useful financial information? Our blog has plenty of other high-quality articles like this one.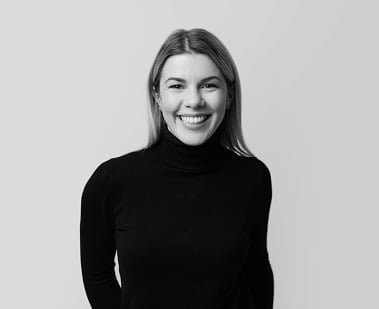 Nicole Ann Pore is a writer, an events host and a voice over artist. Travel, health, shopping, lifestyle and business are among the many subjects she writes about. Through quality and well-researched writing, she informs and even entertains readers about things that matter. She is also interested in film critiquing and filmmaking. Giving all the glory to God, Nicole graduated Cum Laude from De La Salle University Manila, Philippines with a Bachelor's Degree in Communication Arts.