Once you've completed your HHA training program, you'll need to pass the certification exam. Depending on your state, this could mean passing the written test and/or skills evaluation.
Preparing for these exams takes time and effort, but there are some things you can do to help make the process easier. The following tips can help you prepare for your HHA test:
Take Preparatory Tests
Home health aide training programs and schools should provide you with a wide range of helpful study materials. These should include a variety of HHA competency test prep practice tests. These are designed to help you familiarize yourself with the format and question types of the actual exam. Many students find these types of practice tests to be extremely helpful in preparing for their test and in increasing the odds of passing. For more practice, check out this free PTCB practice test which provides an additional 50 questions to test your knowledge.
The HHA exam has two sections: the written test and the skills evaluation. The written portion of the test usually includes anywhere from 60-70 questions covering 13 core topics. You have 90 minutes to complete the written test. Many states require a score of 70 percent or higher to pass.
As for the skills evaluation, your training program should also offer a practice checklist for you to use as you prepare. This will allow you to see the exact questions you will be asked and exactly how the skills are evaluated. You may also want to inquire with your testing site or training school to see if they have a free mock skills test available to help you prepare.
On test day, it is important that you leave your cell phone, electronic devices, large outerwear, purses or briefcases, food, drinks and study guides at home. These items are typically not allowed inside the testing area and some sites do not provide lockers or secure areas to hold these things. These rules are in place for a number of reasons, from keeping everyone safe to ensuring that you are not distracted while taking the test.
Listen to Your Instructor
When you attend HHA classes, make sure that you listen to the instructor and take notes. They are there to provide you with a comprehensive education and prepare you for the exam. Although it may seem like they are repeating themselves, the information they are providing is vital and will help you to succeed on your own.
In addition to the written test, many states and training programs require that you pass a skills evaluation. The skills portion of the test will typically involve performing hands-on tasks on a volunteer client. For example, you might be asked to wash a client's hands or assist a client in and out of bed. The duration of the skills evaluation will vary by state/training program.
Taking practice tests will allow you to identify which areas you need to focus on more. It will also help you reduce your stress level and give you a better chance of passing the exam on your first try.
Remember, it takes time for positive change to take effect. Don't give up! Keep putting in the hard work and eventually you'll see the rewards. Good luck on your upcoming exam!
Take Plenty of Notes
When you take your HHA test, you will need to be prepared to answer questions on a variety of topics. You will need to know all of the basic nursing skills as well as how to care for patients. This is why it is important to take plenty of notes in class. Taking notes will help you remember important information when it comes time to take your test.
Another great way to prepare for your test is to take a practice exam. These tests will give you a good idea of how well you will do on the actual exam. They will also help you get familiar with the format of the test and make it easier for you to decrease your stress on test day. You should try to take at least one untimed practice exam per week. This will allow you to practice your speed without the pressure of a time limit, which can cause anxiety.
Lastly, it is important to get plenty of rest the week before your test. This will help ensure that you are fully rested and ready to do well on your exam. If you are not getting enough sleep, you will find it very difficult to stay focused and concentrate on the test material. This can negatively affect your score on the test, so it is important to do everything you can to get plenty of sleep.
Study on Your Own
HHA or home health aide training is a crucial step for those looking to work in assisted living homes and other similar settings. The training program typically includes classroom hours, clinical practice and passing a standardized home health aide test which comprises two separate sections – the written test and the skills exam. Those looking to obtain their certification must pass both of these tests in order to be employed by health care agencies that accept Medicare or Medicaid.
There are several factors to consider when choosing an HHA program, including cost, duration and whether it meets state-specific requirements for home health aides. Often, these programs are structured as multi-day, in-person courses that help students meet the 75-hour classroom requirement to be certified for Medicare or as self-paced online classes.
The written test for the HHA exam will contain anywhere from 50 to 100 questions and can be very difficult without proper preparation. For this reason, it is important to take as many practice tests under actual test-day conditions (in other words, without taking notes) as possible. Study guides can be purchased cheaply and many instructors will offer free practice tests during their class sessions.
If you do happen to fail one of the exams, don't fret – most HHA programs allow for up to three retakes of the tests at an additional fee. But don't rely on retaking the exams to get your certification; if you studied thoroughly and followed all of these tips, you should have no problem passing on your first attempt.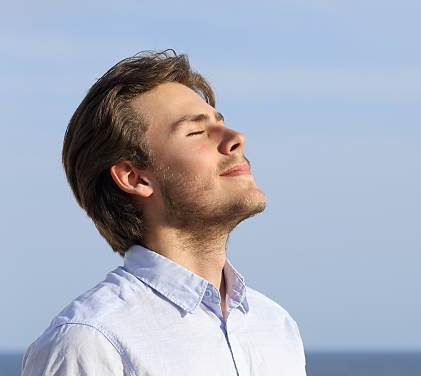 My name is Tom William a expert content creator and SEO expert having Proven record of excellent writing demonstrated in a professional portfolio Impeccable grasp of the English language, including press releases and current trends in slang and details.