Say what you will about bikers, they've got their own style and it works.
Bikers have a reputation as rough people that belong on the outskirts of society. This outlaw attitude is attractive to a lot of people in the fashion world, which is why biker fashion has become so popular in the mainstream. You can't just dress like a biker, though.
Outlaw biker fashion is as much about your attitude as it is about clothes. If you're a newbie, the attitude part will take some work, but we can help you with the rest. In this post, we're going to give you 5 biker fashion tips so that you can look the part.
1. Lots of Leather
One of the staples of biker fashion is wearing lots of leather. Bikers sport leather for practical reasons, as it is helpful for protecting your skin in the event of a fall. But, there's no denying that leather looks great while it's doing its job.
The most common leather piece that you'll see on a biker is the leather biker jacket. Most major underground fashion and art movements have appropriated the biker jacket over the years and for good reason. It works for the punk and metal look, but you'll see it in a lot of high fashion as well.
You'll have to fork over some money for a nice new one, but do some digging at a vintage shop, and you might be surprised what you can find.
2. Denim Please
When they aren't wearing leather pants, bikers are usually sporting some classic blue jeans. You don't need to overthink this one, but you aren't going to catch a biker in flimsy stretch denim or pre-distressed denim. Get some high-quality jeans and let time handle the rest.
3. Footwear
Biker boots come in many different shapes and sizes, so you'll be spoiled for choice here. The classic biker boot is black leather with some silver buckles and at least ankle-high for protection, but there's a lot of wiggle room within this framework.
Let your personality come through with the boots you wear. If you're actually riding a bike, then you'll need to stick to a specific style to keep your feet safe, but when you're strictly going for biker fashion, you can have fun.
4. What About Accessories?
Another staple of biker fashion is wearing lots of accessories. We're talking rings, necklaces, blue aviator sunglasses, bandanas, and chain-wallets. This is where you can really make the biker look your own, so figure out what works for you and go nuts with it.
Although bikers have a specific "style", each individual makes personal stylistic choices based on what's important to them. Choose accessories that mean something to you and don't look for anyone's approval.
Biker Fashion = Attitude
If you want to get into biker fashion, these are the things that you'll need. If you want to capture the spirit of the biker lifestyle, then you'll need to work on your attitude as well. Your fashion choices will take you halfway there, but the rest comes from the inside.
Did you find this post helpful? Come back and visit us again for more fashion tips.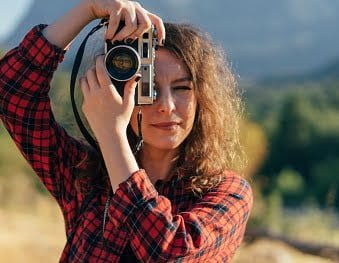 Andrea Parker is a reporter for Zobuz. She previously worked at Huffington Post and Vanity Fair. Andrea is based in NYC and covers issues affecting her city. In addition to her severe coffee addiction, she's a Netflix enthusiast, a red wine drinker, and a voracious reader.