Did you know that eating a balanced diet is the key to living a long and healthy life? Your health is the most valuable thing you have, so it's important to do everything you can to protect it.
One of the best things you can do for your health is to eat a balanced diet. Make sure you're getting every type of food your body needs by switching up your meal planning.
Below is the list of the healthiest vegetables that you should start eating today.
Spinach
Spinach is one of the healthiest vegetables you should eat. It is a leafy green vegetable that packs a powerful nutritional punch. Rich in vitamins A, C, and K, as well as iron and calcium, spinach supports bone health, boosts immunity, and promotes healthy vision.
This versatile vegetable is also a great source of antioxidants that help protect the body against cellular damage. Incorporate spinach into salads, smoothies, or stir-fries to enjoy its numerous health benefits.
Broccoli
Broccoli is another nutrient dense vegetable that deserves a spot in any wholistic diet. Packed with fiber, vitamins A, C, and K, and minerals like potassium and folate, broccoli offers a wide range of health benefits. Its high antioxidant content helps reduce inflammation and supports heart health.
Additionally, the presence of sulforaphane, a compound found in broccoli, has been linked to cancer prevention. Enjoy it steamed, roasted, or added to stir-fries.
Carrots
Carrots are not only delicious but also incredibly nutritious. These vibrant orange root vegetables are a fantastic source of beta-carotene, which is converted into vitamin A in the body.
Vitamin A is essential for maintaining healthy skin, supporting eye health, and boosting the immune system. Carrots are also rich in fiber, promoting good digestion. Enjoy them raw as a snack, grated into salads, or cooked in soups and stews.
Bell Peppers
Bell peppers come in various colors and provide an array of health benefits. They are an excellent source of vitamin C, which helps strengthen the immune system and supports collagen production.
Bell peppers also contain vitamin E, an antioxidant that promotes healthy skin and protects against cellular damage. These colorful vegetables are versatile and can be enjoyed raw in salads, roasted, or sautéed as part of a delicious stir-fry.
Kale
People often say that kale, a leafy green veggie, is a nutritional powerhouse. Kale is a great source of fiber, calcium, and antioxidants. It is also full of vitamins A, C, and K.
Consuming kale regularly can help support healthy digestion, boost the immune system, and promote strong bones. Whether enjoyed in salads, sautéed, or blended into smoothies, kale offers a versatile and nutritious option, especially for those seeking optimal health through wholistic nutrition.
Start Eating the Healthiest Vegetables You Can Find
Incorporating these healthiest vegetables into your diet can greatly contribute to a holistic approach to nutrition. Spinach, broccoli, carrots, bell peppers, and kale are packed with essential nutrients, antioxidants, and fiber that support overall well-being. By embracing these powerhouse vegetables, you can nourish your body and enjoy a variety of health benefits along the way.
We have plenty of informative articles available to you throughout our site. Check them out!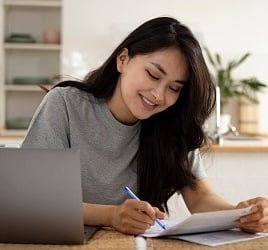 Amanda Byers is a graduate of Columbia, where she played volleyball and annoyed a lot of professors. Now as Zobuz's entertainment and Lifestyle Editor, she enjoys writing about delicious BBQ, outrageous style trends and all things Buzz worthy.