Have you ever wondered what a solar farm is?
It is an important part of the renewable energy industry. Those interested in going solar have likely heard of the term, but they may not know all the facts.
Keep reading to learn more about solar farms. You'll discover how it differs from a unique home with solar panels as well as its history.
Table of Contents
Overview of a Solar Farm
A solar farm is a large-scale deployment of solar photovoltaic panels that convert solar energy into electricity. These farms are installed in rural areas to reduce land disruption while taking advantage of the large amounts of land available. Solar farms are also seen as a valuable asset to large companies and utilities.
It is because they reduce their need for capital expenditure and provide an efficient, green form of energy. These are made up of hundreds of solar panels laid out in either linear or matrix patterns.
This also includes support structures like inverters, racking, and monitoring systems. These are connected to the electricity grid and excess energy generated can often be sold back to utility companies at a profit.
How Does It Work?
Solar farms use photovoltaic (PV) cells, which are made of semiconductor material. This helps to capture the energy of the sun and convert it into direct current (DC).
Solar farms contain an array of PV modules that are wired together and then connected to an inverter to convert that power into alternating current (AC). The energy is then sent from the farms to the local power company, which can then send that electricity to those in need.
How Much Does a Solar Farm Cost?
Generally, a solar panel farm can cost anywhere from $1 to $5 per watt, depending on the location, size, and type of equipment used. This means that solar farms ranging from 500 kilowatts to 5 megawatts can cost anywhere from $500,000 to $25 million. The cost of the equipment, installation, permitting, and other related costs play a significant role in this cost range.
Additionally, economies of scale will impact the cost of solar farms. Larger farms cost less per watt. In some cases, solar farms may be eligible for tax credits, subsidies, or other incentives. This in return could bring the total cost down even more.
Types of Solar Farms
Solar farms are large-scale solar energy facilities that generate either electricity or produce green hydrogen to power homes and businesses. They can be divided into seven main categories, each with its unique advantages and disadvantages. These are: utility-scale farms
Residential Farms
These systems are installed very close to the home. This is where they can make direct use of the sun's rays to generate electricity and, in some cases, heat a home too. Due to their smaller size, they do not need the large swaths of land for installation that the other types of solar farms need.
Residential farms are also an excellent choice for those who don't want to be tied to the local utility grid and would rather generate their electricity. Many homeowners are now taking advantage of net metering.
This allows them to feed the excess electricity they generate into the grid. Residential solar farms provide a greener, cheaper way of generating renewable energy for homeowners. It needs minimal maintenance as opposed to other types of solar farms.
Off-Grid Farms
These farms are stand-alone systems that are not connected to a grid and produce enough electricity to meet the needs of the system. Off-grid farms offer many benefits to those looking to generate power. This includes those not relying on a grid connection and being scalable to different sizes.
Furthermore, they can be set up and can provide access to remote areas that don't have access to the grid. They are also great for those looking for a cleaner, more self-sufficient power source. Users can generate their energy using the available solar panels instead of relying on power from the grid.
Ground-Mounted Farms
These solar farms can be built on large tracts of land in rural areas that do not have many obstructions like tall buildings or trees. Ground-mounted farms are also ideal for desert regions. This is where they can produce power with minimal impact on the surrounding environment.
These solar farms can access sunlight from the sun, which helps them maximize efficiency and power output. They are also unobtrusive, especially when compared to rooftop solar farms.
Although the initial cost of building Ground-mounted farms is high, these farms offer an attractive long-term investment with minimal maintenance expenses. Plus their outputs can be stored for long-term use.
Rooftop Farms
The panels are capable of capturing renewable energy from the sun, and the energy is then routed into the power lines. This energy can then be used to power homes, businesses, and other energy-consuming machines or devices.
Rooftop farms are gaining popularity due to their ability to produce clean, renewable energy that doesn't need the use of fossil fuels. Furthermore, rooftop farms are easy to install, operate, and maintain. It makes them cost-effective and relatively low-maintenance.
Floating Solar Farms
These photovoltaic solar panels can be fitted and installed above marine habitats, recycling and wastewater stations, storage, irrigation ponds, and other water bodies. Floating solar farms are an excellent choice for areas with limited land space as they create a self-sustaining energy system.
They provide more power efficiency due to the cooling effect of the water. They also reduce the consumption of otherwise limited resources. They provide a great opportunity to protect the environment, reduce water evaporation, and reduce algae growth.
Carport and Building-Mounted Farms
This form of solar farm can help reduce electrical costs for businesses and individuals. Carport and building-mounted solar farms provide energy for those who may not be able to afford traditional solar panels.
They are a great way to use unused space while also helping to increase energy efficiency. They can even help create additional income for those who choose to install them.
Advantages and Disadvantages of Solar Farms
Solar farms use solar energy to generate electricity. It reduces dependence on fossil fuels and the associated adverse environmental impacts. Solar farms can also produce energy with minimal disruption to local wildlife or landscapes.
It helps reduced maintenance and has a long lifespan. Meaning they can generate energy on an ongoing basis and have one of the lowest operating costs of all energy sources. Solar farms provide jobs in the renewable energy sector and can be a source of income for local communities.
The primary disadvantage of solar farms is their initial cost. Constructing solar farms can be expensive. It can range from hundreds of thousands to millions of dollars, depending on the size of the farm and other factors.
Solar farms tend to need large amounts of acreage. This can be difficult to come by in some areas or may be an issue due to land use restrictions. Finally, solar farms are subject to weather conditions such as clouds or snow, which can reduce the amount of energy produced.
Financing and Maintenance Considerations
Financing considerations involve understanding what infrastructure needs to be provided. You need to identify reliable investors and leverage private and public funding options. To maximize profitability, understand the maintenance costs and potential seasonal patterns of energy production.
These are essential in determining the return on investment for the solar farm. Once built, solar panel maintenance requires regular cleaning.
Check the wiring for corrosion, and replace faulty or failing components. Additionally, consider environmental factors and grid availability. In return, this will help you with the long-term viability of a solar farm.
How Much Energy Can a Solar Farm Produce?
On average, each megawatt of solar power produced by a solar farm can generate up to 1,700 megawatt-hours (MWh) of electricity. This means a solar farm with a 1-megawatt capacity can generate enough electricity to power approximately 170 homes in one year. In addition to generating clean electricity, solar farms can also provide thermal benefits.
This includes such as reducing the temperature in homes and businesses they are connected to. To maximize the energy production from a solar farm, siting, orientation, and panel placement are key factors that must be considered.
Solar farms are also able to pair technology such as batteries to store excess energy for use later in the day. With advancements in technology, solar energy is becoming attractive for its cost-effective, long-term benefits.
Everything You Need to Know About Solar Farm
A solar farm is an excellent solution to reduce emissions, create renewable energy, and offset electricity costs. Investing in a solar farm is an innovative and secure long-term investment that will help protect our environment while providing reliable power.
Explore the options available to you today and come to a conclusion that works best for you. Now is the time to find out if a solar farm is right for you.
If you found this article on what is a solar farm interesting, browse through our other blog posts for all the latest information in technology, business, and more.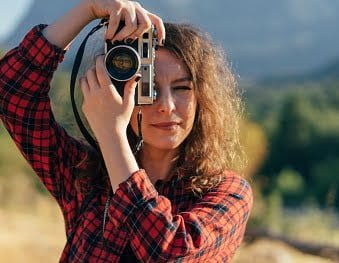 Andrea Parker is a reporter for Zobuz. She previously worked at Huffington Post and Vanity Fair. Andrea is based in NYC and covers issues affecting her city. In addition to her severe coffee addiction, she's a Netflix enthusiast, a red wine drinker, and a voracious reader.