Digital marketing is a constantly developing and ever-changing sector. It is incredibly competitive. Companies are investing a lot of money into it. Ultimately, the goal is to sell your product. So how do you ensure you are making the most of marketing channels?
You could follow all the latest trends, but they may not be relevant to your product or company. Instead, understanding your target audience is key. You could benefit from some classic approaches, too.
If you want to make sure your business gets the most out of its digital marketing, read on. Here are some essential digital marketing tips you should know.
Table of Contents
Do Your Research and Analytics
It allows you to gain valuable insights into who your target audience is and what they're looking for. Analyzing your competition can reveal useful insights into what digital channels and strategies your target customers are using to find solutions, such as:
Data from surveys
interviews with customers
industry trends
This can highlight the types of content that resonate with them. Understanding how your target audience searches and interacts with content on specific platforms will help inform your digital marketing strategies. Researching targeted demographic groups provides the necessary details to run successful campaigns. Using analytics to measure the performance of your marketing initiatives can also provide useful data for optimizing campaigns as you go.
Consider Buyer Personas
Buyer personas are great tools for identifying who your customers are and what they need. Your customer personas should give:
a realistic view of who they are
what type of industry they are in
what type of job do they do
what are their interests
This will allow you to target them more effectively with the right message and product offering. Understanding your target audience also helps you create unique digital marketing campaigns and determine the correct channels, platforms, and messaging that will resonate with them. Understanding their buying behavior can also help you plan out campaigns that are more likely to convert them into customers.
Social Media Listening
Listening on social media provides invaluable insights into what your followers are talking about, what kinds of content they engage with, and their general sentiment about your product or service. With this information, you can then devise a custom strategy to target and engage with your audience effectively.
It can help you understand your audience and make your digital marketing efforts much more effective. It can also provide additional income as some social media platforms provide earnings for more views.
Facebook and Instagram reels and even TikTok offer this kind of incentive. Check out how much TikTok pay for 1 million views to get an understanding.
Learn Website Analytics
Website analytics are essential to uncover useful information about your target audience, such as their gender, age, geographic location, browsing habits, and much more. This data can be used to inform your marketing efforts, such as which channels to focus your digital marketing efforts on. This can help you determine when the best times to promote your services or products, as well as which content resonates better with your audience.
Review Customer Surveys and Feedback
Surveys and feedback should be used throughout the entire customer journey; this should include pre-purchase insights, post-purchase customer satisfaction surveys, customer loyalty surveys, and more. Utilizing various methods of collecting data such as:
online surveys
email surveys
website feedback forms
focus groups
interviews
This will provide invaluable insights into your target audience. Not only will you understand their wants and needs, but you can also use this information to develop and customize your digital marketing campaigns to better guide, reach, and engage your digital marketing campaign.
Understand Competitor Analysis
You can identify their target market and customer preferences. Besides this, you can also gain insights into their pricing structure, promotional channels, and all other marketing efforts. Understanding the marketing activities of your competitors can help you better hone the target of your digital marketing plan.
Once you understand the kind of audience you are focused on by your competitors, you can then create a more effective and tailored online campaign that meets and exceeds their strategies. Also, it can help you create marketing approaches that address the needs and desires of your target audience.
Utilize Keyword Research
Keyword research is an invaluable tool in any digital marketer's toolbox as it allows you to uncover the motivations, interests, and behaviors of your target audience. Knowing what keywords are searched for allows you to curate content and campaigns that directly address their needs, as well as create strategies to better inform and optimize your website.
Analyzing your keyword rankings can provide insights into where you rank versus your competitors and allow you to gain an understanding of the biggest topics of interest to your target audience.
Visit Online Communities and Forums
Online communities and forums allow you to connect with individuals who share similar interests, preferences, and values, which can help you better understand your target audience. Since conversations with real people are ongoing inside these communities and forums, you can easily identify what's hot and trending in the marketplace, enabling you to better craft your marketing message and capitalize on new opportunities.
Forums and communities also provide an additional place to establish relationships with potential customers, allowing you to know more about:
what they care about
how they use your product
how to interact with them
By helping to inform your decision-making, online communities and forums provide a valuable tool for digital marketing strategy so you can create effective campaigns and reach the right people.
Learn A/B Testing
This testing platform allows marketers to measure the effectiveness of their marketing campaigns by testing different elements such as:
call-to-action
product descriptions
ad copy
Other digital marketing tips for understanding their target audience include social listening, utilizing deep customer analytics, and running experiments to uncover customer pain points. Marketers should give major consideration to niche segments and user experience design.
Effective Digital Marketing Tips For Your Business
Digital marketing tips are an excellent tool for understanding and engaging with your target audience. By taking the time to research and analyze the behavior of your target market, you can ensure your content resonates with them.
Try experimenting with different tactics to see which ones generate the best results. Make sure to measure the data and adjust your approach accordingly. Get started today and find the secret to understanding your target audience.
Now that you've read our digital marketing tips, make sure to check out the rest of our website for more advice.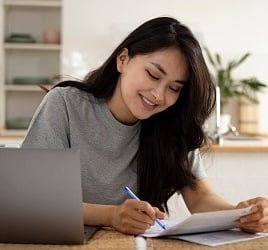 Amanda Byers is a graduate of Columbia, where she played volleyball and annoyed a lot of professors. Now as Zobuz's entertainment and Lifestyle Editor, she enjoys writing about delicious BBQ, outrageous style trends and all things Buzz worthy.