Are you considering a breast augmentation procedure?
There are tons of women – and some men – who opt for breast augmentation surgery every year. And, for some, the results can completely change their life. They can finally feel good about their bodies and gain confidence in themselves, which can help in many areas of their lives.
If you're interested in breast augmentation, you probably wonder what to expect. What happens on the day of the procedure? How long will the recovery period be? How long will it take to see the long-term results?
Keep reading to learn more about what happens after breast augmentation surgery.
Immediate Post-Operative Period
After breast augmentation surgery, you will be taken to a recovery area where medical staff will closely monitor your condition. You may feel dizzy or disoriented due to the effects of anesthesia.
Nurses will check your vital signs and administer pain medications as needed. You might experience some pain and discomfort around the incision sites, which medication can manage.
Recovery Timeline
Initial recovery usually takes a few weeks, but it's important to know that it can take several months for the breasts to heal and settle fully. The first few days after breast surgery, you may feel tired and have trouble moving your upper body. It would help if you planned to take it easy and avoid anything that will be hard on you.
Most people can do light activities like walking again within a few days, and depending on their job, they can return to work within a week. But it's very important to follow your surgeon's instructions about what you can and can't do to ensure you heal properly.
Pain Management
It's normal to experience pain, swelling, and discomfort in the chest area after breast augmentation surgery. Your surgeon will prescribe pain medications to help manage any discomfort during the initial stages of recovery. It's important to take these medications as directed and communicate any concerns or changes in pain levels to your medical team.
Swelling and Bruising
Swelling is common after breast augmentation and can last several weeks. Initially, your breasts may appear larger and feel tight due to the swelling.
However, as the swelling subsides, the final results of your breast augmentation will become more apparent. Bruising may also be present, but it will gradually fade over time.
Activity Restrictions
Your surgeon will provide specific guidelines regarding physical activities and restrictions. Initially, you will be advised to avoid strenuous exercise, heavy lifting, and activities that strain the chest muscles. Over time, you can gradually reintroduce these activities based on your surgeon's instructions.
Supportive Garments
After breast augmentation surgery, you will be required to wear a supportive surgical bra or compression garment. These garments help stabilize and support the newly augmented breasts, promote proper healing, and reduce swelling. Your surgeon will guide how long you should wear these garments, typically for a few weeks or as advised.
Embrace the New You After Breast Augmentation Procedure
Overall, after a breast augmentation procedure, it's important to be mindful of the potential side effects and risks associated with the surgery. Contact your breast surgeon for advice when you have any questions or concerns.
Give yourself time to rest and heal following the procedure, and if you are considering having this done, ensure that you know what to expect after the surgery.
Was this article useful to you? If so, be sure to check out our blog for more helpful content and resources.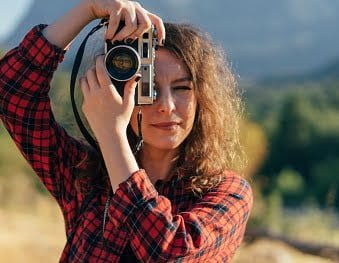 Andrea Parker is a reporter for Zobuz. She previously worked at Huffington Post and Vanity Fair. Andrea is based in NYC and covers issues affecting her city. In addition to her severe coffee addiction, she's a Netflix enthusiast, a red wine drinker, and a voracious reader.