With so many things to focus on during the day, it's easy to lose track of your sitting habits. You know the amount of time you spend at that desk in front of that computer.
It's common to sit too much in a day, which can lead to serious health issues. Whether you're setting up your office space or switching desks, you have to make sure your body is at ease.
That's why you need to invest in the right computer chair. Keep reading to learn what to look for in a computer chair that'll benefit you.
Adjustable Features
The new chair must have an adjustable seat height, allowing the user to adjust the height according to their own needs. This feature will ensure proper posture and optimal ergonomics.
Additionally, a chair that offers adjustable lumbar support is beneficial. Along with adjustable arms to support the user's elbows, it will assist in comfort. An adjustable backrest allows for suitable positioning to fit the user's body. Different chairs require different levels of support.
Lastly, an adjustable tilt tension option allows the user to easily adjust the tilt tension of the office chair to their level of comfort. All of these adjustable features are essential to ensure ergonomics, comfort, and safety when using a computer for long periods of time.
Ergonomic Design
When looking for a computer chair with an ergonomic design, the chair should support the natural curve of the spine–you want to look for a chair that is adjustable in height, has armrests that can be adjusted up and down, and a back rest that supports lumbar support.
Look for adjustable contouring, as this allows for a customized fit for the user's back. The seating area should be large enough to accommodate a variety of body shapes and sizes.
Make sure the chair provides some level of cushioning for the user as this helps promote comfortable sitting while working. By looking for a chair that offers all of these features, you can ensure your body stays healthy and comfortable while using a computer.
Quality Materials and Construction
Quality materials are durable, comfortable, and look attractive. Unfinished wood, poorly painted metal, and certain synthetics are not ideal material choices. A good computer chair construction features strong joints, stylish, well-stitched upholstery, and adjustable support.
Look for chairs constructed with a heavy-duty steel frame that will easily support your weight. Seek out reliable high-density foam cushioning that won't wear down quickly and is specifically designed for good breathability. Quality materials and construction help ensure your computer chair will last while providing comfort.
Mobility and Swivel
It is important to look for a chair that is easy to move around and swivel. Look for a chair with locking wheels so it stays firmly in place when you are not using it, but when you need to move it, you can easily do so.
You should also check that the chair swivels so you can easily access different parts of your desk since the chair should be the center point of your workspace. If you're ready to shop, see more here for options.
Know What to Look For in a Computer Chair
When looking for a computer chair, be sure to consider its ergonomics, whether it swivels and reclines, the lumbar and neck support it offers, and the material of the chair. Keep in mind that the chair should be comfortable for both short and long periods of time and adjustable to fit your specific body shape and size.
Visit our blog for more helpful articles.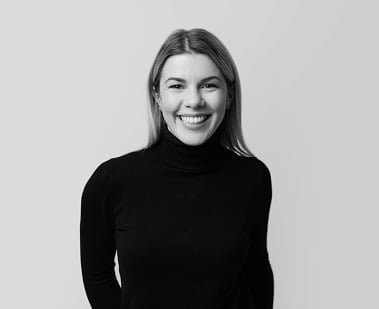 Nicole Ann Pore is a writer, an events host and a voice over artist. Travel, health, shopping, lifestyle and business are among the many subjects she writes about. Through quality and well-researched writing, she informs and even entertains readers about things that matter. She is also interested in film critiquing and filmmaking. Giving all the glory to God, Nicole graduated Cum Laude from De La Salle University Manila, Philippines with a Bachelor's Degree in Communication Arts.