Quartz has been around for billions of years and can be found on almost every continent. Most people identify quartz as a boring or drab mineral that could be used in their science projects.
But did you know that quartz comes in many varieties? Each has their own special properties.
Have you ever heard of white quartz? It's one of the most beautiful types of quartz available. Let's look at the white quartz meaning and a few quartz facts.
Table of Contents
White Quartz Meaning and Symbolism
White quartz is a symbol of strength and clarity. Its quartz features of clarity and luminosity serve as a metaphor for the possessor to be clear, concise, and confident in his or her thoughts and purposes.
Spiritual healers consider it a powerful stone to amplify prayers, thoughts, and other positive visualizations. The quartz properties have long been used to create Divine connections to the Universe, with the aid of prayers and visualizations.
Quartz can assist with concentration, focus, and memory. It is also worn as a form of protection to ward off negative energy, discouraging discord and gossip.
It is also associated with the crown chakra, which is responsible for spiritual enlightenment. It is recommended to use it during meditation as it helps attract a higher vibration and increases accessibility to the spiritual realms.
They are the perfect crystal gifts for men for their metaphysical properties and beauty. Its opalescent shimmering clarity catches the eye, making it the ideal choice for jewelry or any type of art form.
Physical and Metaphysical Properties
White quartz is mostly quartz, but it also has small amounts of minerals like pyrite, chalcedony, garnets, and dolomite. Its physical qualities include the fact that it doesn't burn easily and can withstand temperatures of over 800 degrees Celsius.
People think that a white quartz crystal can help with spiritual growth and guidance. It makes it easier to get direction from the Universe and balance and direct energy. Its high-vibration signals help with self-awareness, meditation, and growth in general.
Fast Facts About Quartz
White quartz is a semi-precious gemstone mined from all over the world. It's made from Silicon Dioxide (SiO2) and is said to symbolize purity, truth, and clarity.
Its milky white appearance is perfect for jewelry and decorative accents, but quartz's uses are much more than just purely aesthetic. It's the second most abundant mineral in the Earth's crust, and it can form in virtually any environment.
Quartz is highly resistant in nature, and it's incredibly durable when used in jewelry and home decor projects. Quartz crystals vary in color and transparency, creating stunning visuals.
It comes in multiple different shapes, including crystal points, clusters, double-terminated points, and towers. Quartz also has healing properties and is believed to aid in spiritual growth and enhance psychic development.
Demystifying the Allure of White Quartz
White quartz meaning is multifaceted – ranging from healing to spiritual connection. It is a powerful tool offered by the earth, that can be used to manifest our desired outcomes in life.
With its versatility and ability to amplify intention, quartz is a great addition to any healing ritual. If you resonate with the meaning and properties of white quartz stone, why not add it to your spiritual toolkit today?
Check out our other blog posts for more helpful articles.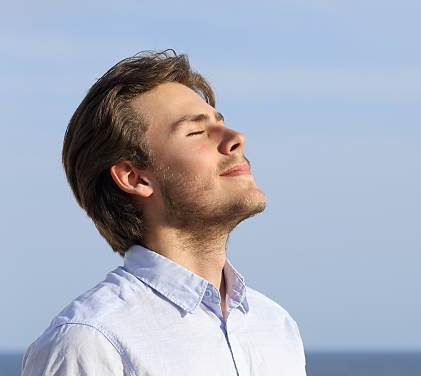 My name is Tom William a expert content creator and SEO expert having Proven record of excellent writing demonstrated in a professional portfolio Impeccable grasp of the English language, including press releases and current trends in slang and details.