You've taken the first exciting step into the fascinating realm of charcoal portraiture! Charcoal is an intriguing medium because it allows the artist to inject a sense of drama and emotion into their work. Charcoal portraits provide an excellent medium for exploring your creative side and giving your subjects a sense of personality.
Let's dive in right now! The ability to take risks and learn from one's artistic missteps is made possible by the freedom to do so. Get ready to let your artistic side out, record your feelings on paper, and set out on an adventure you'll never forget.
Table of Contents
Careful Selection of Materials
Choosing the appropriate materials is vital when starting in the world of a charcoal portrait. Your artwork will benefit greatly from using high-quality charcoal, appropriate paper, and complementary instruments.
Charcoal
There are many kinds of charcoal. The main categories include:
Vine Charcoal
Because of its flexibility and gentle texture, vine charcoal is ideal for rough sketches and free, gestural brushwork. Because of how easily it can be blended and erased, it is a great choice for sketching out your subject's outline.
Compressed Charcoal
Compressed charcoal, which comes in various hardnesses (soft, medium, and hard), is great for establishing a sense of depth and darker tones in your work. It's perfect for sketching clean lines and minute details.
Charcoal Pencils
Thanks to their wooden casing, these have the portability of a regular pencil and the depth of charcoal. They come in various hardness levels and are perfect for carefully sculpting your portrait's finer details.
Charcoal Sticks
Charcoal sticks are ideal for expressive and forceful strokes because they are thicker and chunkier than charcoal pencils. They're your best bet when you need to rapidly cover a lot of ground.
Paper
The texture, tonality, and overall appearance of your charcoal portrait are all affected by the paper you use. Think about these potential solutions:
Drawing Paper
If you're just drawing, medium-weight paper is a decent choice. The tooth (texture) is just right for holding charcoal, and the surface is smooth enough for tiny detailing.
Charcoal Paper
This paper was made with a rougher texture to hold charcoal dust better. It's great for making dramatic strokes and darker tones.
Toned Paper
Gray, beige, and brown are just a few tonalities for toned papers. When used in tandem with charcoal, they make for a dynamic foundational tone in a portrait and allow for some truly original effects.
Erasers
Charcoal artists can't function without kneaded erasers. Because they are so malleable, these erasers may be shaped to erase or add highlights with pinpoint accuracy. Kneaded erasers absorb charcoal particles without harming the paper's surface, whereas ordinary erasers leave a residue.
Although kneaded erasers work great for larger areas, a white plastic eraser is better for smaller corrections. They work wonderfully for sculpting realistic shadows and defining realistic features in a portrait.
Blending Stumps/Tortillions
A blending stump, often called a tortillon, is a tightly wrapped paper cylinder used for blending. They come in various sizes and are used to smudge and mix charcoal to achieve a more seamless appearance and rounded corners. Blending stumps are essential for establishing natural skin tones and nuanced shading when painting a portrait. Each portrait section can be worked on with a fresh blending stump to prevent unintended color bleed.
Fixative Spray
To prevent your finished charcoal portrait from smudging, you can spray it with a fixative spray. Since charcoal is so readily smudged, employing a fixative is essential if you want your artwork to last. But not every fixative serves the same purpose. When spraying your portrait, look for a "workable fixative" that will allow you to make further adjustments afterward. Since the fixative won't cause adverse responses, you can safely add more charcoal and make necessary modifications.
Establishing a Place to Work
The success of your artistic pursuits depends on how well you prepare your workspace for charcoal portraiture. You'll be much more inspired and productive if your workspace is well-organized. Natural light is best for artwork since it renders colors faithfully and relieves eye fatigue. If you want consistent illumination while working, shopping near a window, or utilizing a bright, full-spectrum artificial light source is best.
Add the Final Touches by Framing and Matting Your Portrait
After finishing your charcoal portrait, putting it in a frame or matting will make it look more finished and professional. Framing your artwork has a double duty: it improves the piece's visual attractiveness and safeguards it against dirt and harm. A well-chosen frame or matting may preserve your masterpiece for years, whether you intend to show it in an exhibition or simply display it in your home. Look at your finished charcoal portrait from a distance and take in its beauty and depth of feeling.
Have Fun With Your Very First Charcoal Drawing!
Congratulations! You're ready to start your adventure into charcoal portraits now that you have the necessary tools. You now know how to select the appropriate materials, organize your workspace, and add the finishing touches of frames and matting to your charcoal artwork, allowing you to produce works of art that are beautiful and evocative. Are you ready to possess an everlasting masterpiece that captures the essence of your loved ones or keeps your treasured memories alive? Memorialize Art is the answer! The captivating technique of charcoal portraiture is being brought to life by expert artists here. Discover the enchantment of unique charcoal portraits that provoke emotions, tell tales, and leave an indelible imprint.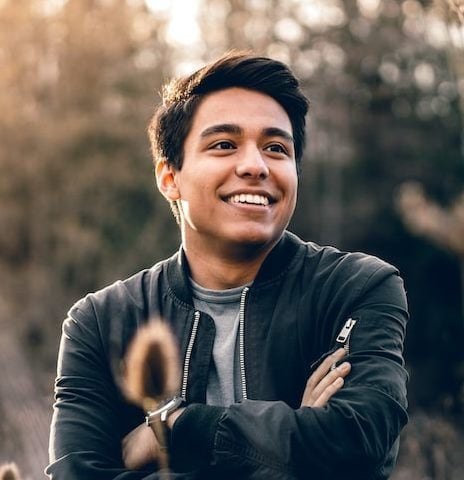 Wayne Probert is a senior reporter at Zobuz, covering state and national politics, and he is a grantee with the Pulitzer Center on Crisis Reporting. Before joining Zobuz, he worked as a freelance journalist in Kentucky, having been published by dozens of outlets including NPR, the Center for Media.