The advent of video slots brought about an unprecedented rise in the popularity of this casino game. This is because with video slots, slot providers began to dream up amazing themes to base the slot on, and players get to enjoy more themes, features, and genres. When the internet also came up and allowed slots to be developed for online play, more innovative themes came to be.
Oftentimes, players are amazed by the ingenuity of software providers when it comes to online slots. These online slots take inspiration from pop cultures, blockbuster movies, and other adventurous genres as a baseline to exciting themes, which they use to develop amazing slots. One of such places many developers find themes for their slot game is Japan's anime culture.
What is Anime?
The word "Anime" originated from Japan, and it is the Japanese term for animation, which covers all the varieties of animated entertainments. It is characterized by colorful design and graphics, fascinating characters, and terrific themes.
Anime started in Japan as hand-drawn animated illustrations, but over the years, as technology developed, the delivery method also developed, and it eventually became computerized. Today, anime has made its way into movies, Tv shows, cartoons, comics, and video games of all genres, ranging from romance, sci-fi, action, fantasy, Japanese Ancestry, magic, and so much more.
There are all sorts of anime for all age demographics. You will find anime suited for children, teenagers, and grownups alike, and the Anime industry has gained a cult-like following from both the Japanese and many people around the world.
Anime and Casino Slots
As you well know, for many years now, slot developers have started to fashion their slots towards players' interests. They do this because incorporating players' interest in their products gets more attention from players than normal slots. So, they are always on the lookout for new and exciting themes to use to fashion their slot titles to give players the best gaming experience.
Due to the Japanese Anime culture becoming immensely popular and gaining a cult-like following in Japan and globally, the casino gaming industry decided to take advantage of this genre. So, a few years ago, slot providers started producing anime-themed slot games for both land-based and online platforms, and today, you will find different animated slots on many sites online. This slot genre is extremely popular in Japan and slowly rising in popularity also globally.
The popularity of Animated Slots in Japan
Since the anime theme has a deep root in Japanese history, it is not surprising that animated slots are widely accepted in the country. The genre was designed and developed for slot games to target the Japanese market. The slots have become widely popular with the Japanese people, and you will find these slots ranked in the popular slots ranking every time. Check out formula 1 betting.
Aside from the fact that the Anime culture is deeply rooted in the Japanese people's minds, there are other reasons why the anime slots became widely popular in the country. Chief amongst them is the famous Pachinko game. The pachinko game is a slot-like game in Japan that is a favorite pastime amongst its people. The pachinko slot industry contributed a lot to the popularity of anime amongst the Japanese people. I say this because when you enter a pachinko parlor in Japan, the first thing that strikes you is the long stretch of pachinko machines, emitting lights and color, and animated voices and jingles. Additionally, you will find a rolling clip of popular anime titles on the machines' screen, enticing users to play at the machine. So, since the Japanese people are already used to a mix of the anime theme and casino games, the animated slots genre was widely accepted.
The Western World and Animated Slots
Sadly, although animated slots enjoy immense popularity in the Japanese market, this is not the case outside of Japan. Although the western world is no stranger to animations, the anime-themed slots have yet to gain a stand in the global market. You won't find its slots in the top ranks of popular slots ranking of English search. However, many players outside of Japan have become fans of this genre, but the genre still has a long way to go in the global market. I attribute the lack of popularity of the anime-themed slots in the global market to the fact that the genre is still relatively new. The anime slots have been developed one after the other since 2017, so the trend is still in the early stages.
Ultimately, to say that animated casino slots are popular only in Japan would not be entirely accurate because this type of slot is already gradually gaining popularity in various circles around the world.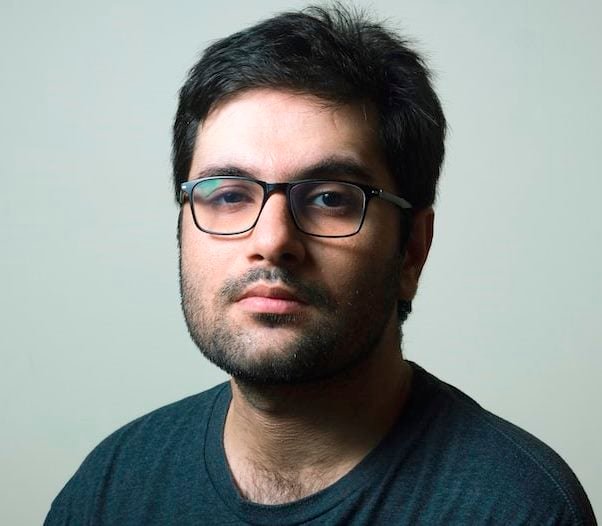 Barry Lachey is a Professional Editor at Zobuz. Previously He has also worked for Moxly Sports and Network Resources "Joe Joe." he is a graduate of the Kings College at the University of Thames Valley London. You can reach Barry via email or by phone.