Do you have a channel on YouTube? If so, you have a great opportunity to engage and build a strong audience. But are you capitalizing on your YouTube channel?
YouTube marketing channels can help you turn your content into a commercial enterprise. You can produce great videos for your target audience and make money as long as you incorporate advertising and sponsorships.
Here is a guide to help you get the most out of your YouTube page for marketing your business.
1. Crafting Compelling Video Content
Every good video tells a story. Make a story framework that will interest your audience. When you tell a story well, you can make people feel something, connect with them, and make your information stick in their minds.
The first few seconds of your video are very important if you want to get people to watch it. Use hooks that get people's attention and make them want to watch more.
2. Understanding Your Target Audience
For YouTube marketing to work, you need to know who you're trying to reach. You can learn about your viewers' preferences and hopes by looking at their demographics and getting direct feedback from them through surveys and other activities.
Analyze engagement metrics and get involved with your community. This lets you find out how people feel and build a group of loyal fans. You can stay successful on YouTube for a long time if you use an iterative method. You can also do this by changing your strategies based on what you learn about your audience.
3. SEO Optimization for Youtube
Search engine optimization (SEO) for YouTube means putting in place tactics that make your videos more visible and easier to find. Start with doing a lot of study on keywords to find terms that are relevant to your video content. Make titles and descriptions that are interesting. Also, use focused keywords to help both people and search engines find your content.
Using relevant tags, thumbnails that look good, and closed captions or subtitles improve search results and makes content easier to find. SEO success is also helped by including video subtitles and making end screens more interesting. Promoting sharing and linking and working with other YouTubers can help you reach more people and get them to watch your videos.
4. Effective Thumbnail and Title Design
When making thumbnails, it's important to make images that look good and show what the video is about. Use important keywords and make sure the titles are clear. Use emotional appeals and a call to action to get people interested.
By using engaging thumbnails and optimized titles, you can get more people to click on your YouTube videos, make them easier to find, and get them more involved.
5. Video Editing Techniques
To improve the quality, flow, and story of your YouTube videos, you need to learn how to edit them. Learn different video editing techniques and you'll be able to make professional, interesting movies that reach your audience and get your message across.
Use editing methods to make your videos better at telling stories. Put the shots in a logical order, use editing to create suspense or stress, and make sure the story flows well.
6. Building a Strong Brand Presence
Make a short, interesting channel trailer that shows new users what your channel is about and what they can expect from it. Show off your best material and talk about your brand's value proposition. Focus on your unique selling points.
Make sure your YouTube account has a consistent look. This includes things like your channel's image, color scheme, fonts, and design style as a whole. Make sure that your banner, thumbnails, and video graphics all use these parts in the same way. Consistency makes it easier for people to recognize your content and connect it to your business.
7. Harnessing YouTube Analytics
Real-time analytics on YouTube show how many views the video has. It also shows how long the watch time, is and how many people interact with it. This lets you see how your content releases, marketing efforts, or collaborations are working right away and make changes as needed.
YouTube analytics give you thorough reports on how to keep and engage your audience. These reports show where people stop watching your videos, which parts are the most interesting, and how your material does compare to other channels. Use this knowledge to make your content better and keep people interested.
8. Collaboration and Cross-Promotion
Working with other YouTubers in your niche can help you reach new audiences and give your fans new things to watch. When you work with creators whose audiences are similar to yours but whose content is different from yours, you can reach their viewers and get more publicity.
Cross-promotion is when two or more people promote each other's sites or videos. By endorsing and sharing each other's content, you can bring in viewers from each other's groups and get new subscribers.
9. Monetization and Revenue Generation
Monetization and revenue generation on YouTube are important parts of having a successful channel. There are many ways for creators to make money. This includes money from ads, partnerships, deals with brands, YouTube Premium, and other sources.
For successful monetization, you need a large, involved audience. This increases ad impressions, brings in brand partnerships, and gets fans to support you.
10. Utilizing the Right Tools
In your YouTube marketing journey, it's crucial to be familiar with a YouTube Advertisers Toolkit, which includes tools like Google Ads, targeting options, ad formats, and performance measurement. This toolkit enables you to plan, execute, and optimize your advertising campaigns on YouTube, maximizing your channel's growth and revenue potential.
Maximize Your YouTube Marketing Channel Now
YouTube marketing is an effective and powerful way to reach your target audience. The aforementioned points are key takeaways from a successful YouTube marketing channel and can help you grow your channel.
By leveraging a strong marketing strategy, you'll be able to expand your reach and get the best return on your investment. Try out the tips from this post and start implementing them today to take your YouTube marketing to the next level!
Is this article helpful? Keep reading our blog for more.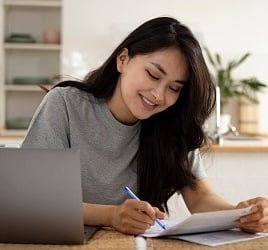 Amanda Byers is a graduate of Columbia, where she played volleyball and annoyed a lot of professors. Now as Zobuz's entertainment and Lifestyle Editor, she enjoys writing about delicious BBQ, outrageous style trends and all things Buzz worthy.