Hair coloring is a popular trend these days, with celebrities and social media influencers alike sharing photos of their new hues.
Between pop-up coloring bars that you can now enjoy at the salon or DIY coloring kits you can try at home, it seems like everyone wants a new do.
As much as we love seeing everyone's color changes, it made us think, how to color hair properly? And how long does a hair coloring trend typically last?
With some expert hair coloring tips and trade secrets, we're sharing everything you need to know about hair color trends, new techniques, and more. Read on!
1. Use a Good Quality Hair Color
When it comes to hair coloring, professionals always use a good quality hair color. This is because good quality hair color will last longer and give you better results.
It is also important to use a good quality hair color because it will be less damaging to your hair. You can also be sure that your hair will be healthy and strong.
2. Follow the Manufacturer's Instructions
If you are considering coloring your hair, it is important to follow the manufacturer's instructions in order to achieve the best results. In general, you should start by selecting a shade that is either one or two shades lighter or darker than your natural hair color.
If you are unsure of which shade to choose, you can consult with a professional hairstylist. Once you have selected a shade, you will need to gather the necessary supplies, which usually include a hair color kit, gloves, and a bowl or cup for mixing the color.
It is also a good idea to have an old towel on hand to protect your clothing from any spills. After you have mixed the color according to the instructions, you will need to apply it to your hair, starting at the roots and working your way down to the ends.
Once all of your hair is coated, you will need to wait the recommended amount of time before rinsing the color out.
3. Use a Color Remover Before Coloring Your Hair
One of the important things to keep in mind when coloring your hair is to use a color remover before applying any new color. This will help to ensure that the new color will take evenly and look its best.
Also, be sure to use a color-safe shampoo and conditioner to keep your new color looking fresh and vibrant.
4. Always Use a Good Quality Conditioner After
One of the important things to remember when coloring your hair is to always use a good quality conditioner afterward. Conditioner helps to lock in the color and keep your hair healthy and shiny.
It's also a good idea to avoid washing your hair for a day or two after coloring it, as this will give the color time to set.
Despite these tips, it's better if you seek help from a professional, or go to a hair salon for better results.
Learn More About Hair Coloring Tips Today
If you're looking for hair coloring tips, then check out these tips and secrets from professionals. From choosing the right color to protecting your strands during the coloring process, these tips will help you get the best results.
So, don't wait any longer. Give them a try today!
Did you find this article helpful? Visit more of our blogs!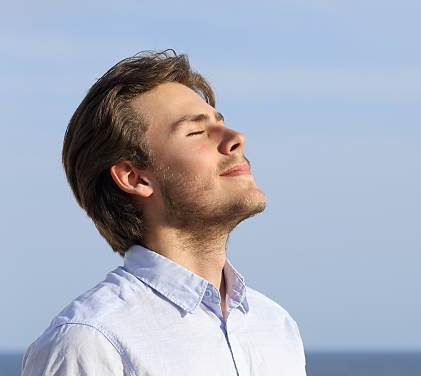 My name is Tom William a expert content creator and SEO expert having Proven record of excellent writing demonstrated in a professional portfolio Impeccable grasp of the English language, including press releases and current trends in slang and details.