A home addition can be the perfect way to finish your dream home. With an addition, you can upgrade your home to meet your needs and give you peace of mind knowing you made the right choice.
From living space to a mother-in-law suite, an addition can do it all. However, planning an addition can be a challenge if it's something you've never done before. Would you like to learn how to hire an additional room in your house?
Here are important questions to ask your home addition contractor. Read on!
1. Do You Have a Contractor's License and Insurance?
It is essential to ask your home addition contractor if they have a valid contractor's license and insurance. This is an important question, as contractors who lack the necessary license and insurance may not be able to perform the work in a safe and legal manner.
Having insurance helps protect you from any potential liability if something goes wrong. You should also ask the contractor if they have any affiliations, such as being a part of the Better Business Bureau.
2. What's Your Background and Experience?
It is important to ask your home addition contractor what their background and experience are prior to completing your home addition project.
Important questions to ask your contractor include, "What kind of experience do you have with home additions?" and "What training have you had in construction?"
You may also want to ask for references and reviews from past jobs to ensure you've made a good decision. You may also ask more general questions such as "How long have you been in business?" or "What is your preferred method for checking progress on the job?"
Showing a vested interest in the contractor's background and experience helps ensure you make the best decision for your home addition.
3. What Is Your Estimated Timeline for Completion?
The contractor should be able to provide a timeline with the start and completion dates. Be sure to include contingencies for unexpected delays. Ask for a detailed timeline breaking down the various stages of the construction process.
Inquire if there are times of peak congestion that may cause construction to be at a standstill. Knowing the timeline upfront gives the renovation contractor and the homeowner a realistic view of when the project will be finished.
4. Will You Take Care of Permits?
It is important to ask a home addition contractor if they will be taking care of the permits for your project.This may include building, electrical, framing, or plumbing permits, depending on the type of addition you are constructing.
Make sure to ask if they have experience with obtaining permits.
5. How Do You Resolve Disagreements?
You must ask your contractor how they will address any disagreements that may arise during construction. Ask whether they have any previous experience dealing with similar issues and how they will go about resolving them.
Make sure to ask specific questions such as how many resolutions attempts they plan to make, how long a dispute can linger before they move to mediation or arbitration, and what those paths look like.
So if you are ready for home renovation, check out the home remodeling contractors found here.
Hire the Best Home Addition Contractor Today
The above questions will have given you a good start in determining whether a home addition contractor is a good fit for your home addition project. Trust your instincts, and you won't go wrong.
Don't hesitate to take the next step – contact a contractor today and start making your dreams of a new space come true!
For more interesting articles, visit more of our blogs!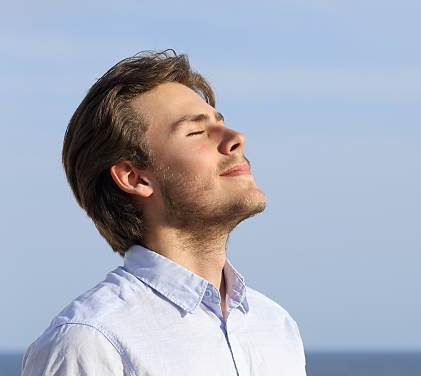 My name is Tom William a expert content creator and SEO expert having Proven record of excellent writing demonstrated in a professional portfolio Impeccable grasp of the English language, including press releases and current trends in slang and details.