With over 124 million iPhone users in the US alone, it's safe to say that Apple's iconic device has taken the world by storm. Whether it's capturing cherished moments, staying connected with loved ones, or exploring the vast digital universe, iPhones have become an indispensable part of our lives.
But what happens when the essential lifeline of our beloved devices, the iPhone charger, decides to throw in the towel? Don't fret! In this fun and simple blog post, we'll show you how to fix a broken iPhone charger and save the day!
Diagnose the Issue
If your iPhone won't charge, the first step is identifying the problem with keen observation. Examine the cable and connector closely for any visible signs of wear and tear. Also, look out for frayed wires, exposed inner layers, loose connections, or damage near the charging head.
By understanding the root cause of the issue, you'll be better equipped to apply the appropriate DIY fix and rescue your precious charger from impending doom!
Visit an Authorized Service Center
For a hassle-free and reliable solution, head to an authorized Apple service center or a reputable electronics repair shop. Trained technicians with expertise in Apple products will thoroughly assess the damage to your iPhone charger.
They will provide professional repairs, using genuine components if needed. This ensures your charger is restored to optimal functionality, and preserving the overall integrity of your iPhone.
Utilize a Pen Spring
When faced with a charger cable bending and exposing its inner wires near the charging head, consider this ingenious fix. Salvage a spring from an old pen and carefully slide it over the affected cable section.
The pen spring acts as a protective barrier, preventing further bending and reducing strain on the vulnerable area, effectively extending the life of your charger.
Is your iPhone charger port not working? Click to learn more creative solutions.
Get Creative with a Popsicle Stick
Is the cable on the verge of breaking where it meets the charging head? You can save it with a humble popsicle stick! Grab one from your freezer, break it into a small piece, and use it as a splint for your charger.
Secure the popsicle stick and the cable together with some strong adhesive tape. Voilà! Your charger is now sturdier than ever!
Nail Polish to the Rescue
Here's a creative DIY solution if you have ever noticed that sometimes the outer layer of the charging cable starts to unravel. If it's only a small section, a few coats of clear nail polish can work wonders.
Simply apply the nail polish to the affected area, ensuring it dries between each coat. Your cable will be sealed and protected from further fraying.
How to Fix a Broken iPhone Charger
In conclusion, when facing an iPhone charging problem, rest assured that there are both professional repair options, like authorized service centers and third-party services, as well as creative DIY solutions to get your charger back on track.
Like this blog post on how to fix a broken iPhone charger? Be sure to check out our other informative articles on a wide range of interesting topics.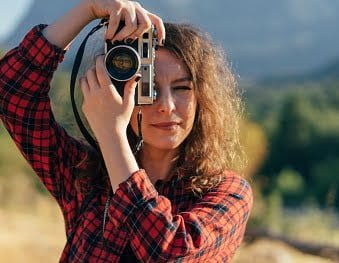 Andrea Parker is a reporter for Zobuz. She previously worked at Huffington Post and Vanity Fair. Andrea is based in NYC and covers issues affecting her city. In addition to her severe coffee addiction, she's a Netflix enthusiast, a red wine drinker, and a voracious reader.