Are you planning a trip to the sea?
Cruises are a popular choice amongst travelers these days because they're luxurious while also being convenient. As a traveler, you get to enjoy the sights and sounds of exotic lands with all the amenities of your home.
That being said, there are still plenty of things you need to know about cruises before taking the plunge. From packing tips to destination tips, there is much to consider if you want to make the most of your trip.
So if you're thinking about going on a cruise soon but aren't sure where to start, here are some simple tips to help you. Read and learn more.
1. Going on a Cruise: Do Your Research
If you plan on going on a cruise, you should know a few things before booking your trip. Do your research and make sure you book with a reputable cruise line. There are many different cruise lines, so take the time to read reviews and compare prices. The Family Disney Cruise Guide is a good resource if you're travelling with children. 
Be sure to get travel insurance. It will protect you in unforeseen circumstances, such as cancellations, missed port days, or medical emergencies. Lastly, make sure you pack appropriately for your cruise.
2. Choose the Right Ship
Consider the type of available cruises and what kind of experience you're looking for. Find out what the ship's features are and what activities are available on board.
It would help if you also read reviews of the boat to get an idea of what others have thought about their experience.
3. Pack Wisely
Most cruises are all-inclusive, but there are a few things you should still pack before setting sail.
First, be sure to pack any prescription medications you may need. You should also pack sea sickness medication just in case, and don't forget your sunscreen. Most importantly, pack your patience and sense of adventure.
A cruise is a perfect opportunity to relax and see the world, so make the most of it.
4. Be Prepared for Seasickness
Make sure to pack some over-the-counter medication like Dramamine, and give yourself time to adjust to the rolling waves. It might also help to avoid alcohol and fatty foods before and during the cruise.
There are a few things that you can do to help prevent seasickness, such as eating light meals, drinking plenty of fluids, and avoiding alcohol. If you do start to feel seasick, there are a few things that you can do to help, such as lying down in a quiet area and drinking ginger ale.
5. Have Realistic Expectations
It's essential to have realistic expectations. It means knowing that the ship will likely be crowded, the food may not be great, and you may not have much privacy. However, you will likely have a good time if you can manage your expectations.
The key is to be prepared for the crowds and flexible with your plans. If you are having a family vacation, it is better to choose the best cruise ships. Click here to know more information.
Stay Safe and Have Fun
A cruise can be a fun and relaxing way to vacation, but there are a few things you should know before you go. You can't have any problems by following these few guidelines before going on a cruise. You can have a great time on your cruise vacation with some preparation.
Whether you want to read about going on travel or another topic, our blog is full of articles to interest you.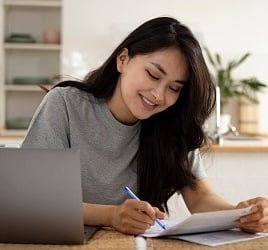 Amanda Byers is a graduate of Columbia, where she played volleyball and annoyed a lot of professors. Now as Zobuz's entertainment and Lifestyle Editor, she enjoys writing about delicious BBQ, outrageous style trends and all things Buzz worthy.