The choice of a bed frame material is an important decision that goes beyond aesthetics, impacting comfort, durability, and even the ambiance of your bedroom. With the availability of various options, ranging from traditional wood to contemporary metal, finding the right match for your style and preferences can make a world of difference in your sleep space.
In this article, we'll explore the world of bed frame materials, shedding light on the attributes of each and how they contribute to your bedroom's overall vibe. We'll also introduce the "Novilla Concise Metal Bed Frame with Headboard," a contemporary marvel that combines style and functionality in perfect harmony.
The Timeless Elegance of Wood Bed Frames
Wooden bed frames have been a staple in bedroom design for centuries and for good reason. The warm, natural aesthetic of wood imparts a sense of timeless elegance to any bedroom. Whether it's the classic appeal of oak or the rustic charm of reclaimed wood, wooden bed frames exude a comforting and inviting aura. They are available in a wide range of finishes and styles, catering to traditional, modern, or even vintage aesthetics. Beyond their appearance, wood bed frames are known for their sturdiness and durability, making them a long-lasting investment.
Embracing Modernity: Metal Bed Frames for Contemporary Living
If your style leans toward the contemporary and minimalistic, metal bed frames might be your ideal choice. Metal frames bring a sleek and industrial touch to your bedroom, making them a great fit for urban and modern interiors. Their clean lines and geometric designs create an uncluttered atmosphere that resonates with those who appreciate simplicity. The Novilla Concise Metal Bed Frame with Headboard is a prime example of modern design that effortlessly combines form and function. With its minimalist structure and elegant headboard, it seamlessly fits into contemporary living spaces while offering the necessary support for a restful sleep.
The Durability Factor: Metal vs. Wood
When it comes to durability, both metal and wood have their merits. Metal bed frames are often lauded for their robustness and resistance to wear and tear. They are less prone to cracking, warping, or splintering, making them a favorable choice for those seeking a long-lasting investment. On the other hand, wooden bed frames can also boast impressive durability, especially when crafted from hardwoods like maple or cherry. Proper care and maintenance can extend the lifespan of a wooden bed frame, allowing it to endure for generations.
Customization and Versatility: The World of Wood
Wooden bed frames offer an unparalleled level of customization. From intricate carvings to ornate headboards, the possibilities for personalization are virtually limitless. This makes wooden bed frames an excellent choice for those who wish to create a unique and personalized sleep oasis that aligns with their individual style. Additionally, wood's versatility extends to various finishes, from light natural stains to rich dark tones, ensuring that it complements your bedroom's color scheme seamlessly.
Sleek Lines and Simplicity: The Allure of Metal
Metal bed frames, known for their clean lines and minimalistic designs, excel at creating a sleek and clutter-free atmosphere in your bedroom. Their simplicity allows them to seamlessly integrate into a variety of interior styles, from industrial lofts to Scandinavian-inspired spaces. The Novilla Concise Metal Bed Frame with Headboard exemplifies this essence of simplicity, with its understated yet striking presence. Its monochromatic palette and geometric lines contribute to a contemporary ambiance that exudes tranquility.
Support and Stability: Prioritizing Your Comfort
Both wood and metal bed frames are designed to provide essential support and stability for your mattress and, consequently, your sleep quality. Metal frames are known for their sturdy construction, ensuring that your mattress remains well-supported over time. On the other hand, wooden bed frames offer a solid foundation that can accommodate a variety of mattress types, from memory foam to innerspring. Ultimately, the choice between the two materials comes down to your personal comfort preferences and the style that resonates with you.
The Novilla Concise Metal Bed Frame with Headboard: Where Form Meets Function
For those seeking the perfect blend of form and function, the Concise Metal Bed Frame with Headboard is an exquisite choice. Crafted with precision and a keen eye for modern aesthetics, this bed frame exemplifies the minimalist approach to design. Its sturdy metal construction ensures lasting durability, while the integrated headboard adds a touch of elegance and comfort. Whether your bedroom is adorned with contemporary accents or soothing neutrals, the Novilla Concise Metal Bed Frame seamlessly elevates your sleep space.
Conclusion: Bed Frame Materials Reflect Your Unique Style
Choosing a bed frame material is a reflection of your personal style, impacting not only the aesthetics of your bedroom but also your overall sleep experience. While wood bed frames offer a timeless charm and endless customization options, metal bed frames embrace sleek lines and modern minimalism. The Novilla Concise Metal Bed Frame with Headboard is a prime example of contemporary design that prioritizes both style and functionality. Ultimately, whether you opt for the warm embrace of wood or the chic allure of metal, your bed frame material speaks volumes about your unique style and contributes to the serene sanctuary you call your bedroom.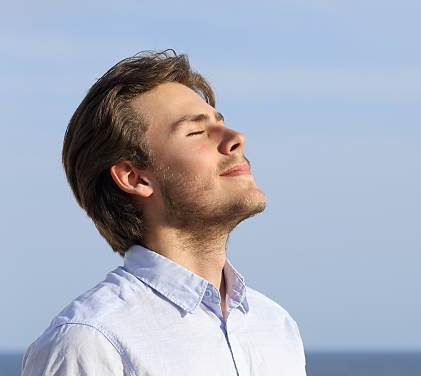 My name is Tom William a expert content creator and SEO expert having Proven record of excellent writing demonstrated in a professional portfolio Impeccable grasp of the English language, including press releases and current trends in slang and details.