Were you in a car accident recently? For a moment, you feel lost as you seek advice on proceeding but don't worry. You're in the right place.
From completing a police report to sending messages to your insurance company, there are certain steps you need to take after a car accident. We'll tell you the most important steps to resolve the car accident case immediately.
But first, let's look at why you must follow these steps.
Stay at the scene
It's crucial to remain at the accident scene, especially if injuries or significant property damage occur. Leaving the scene of an accident, particularly a hit-and-run, can have legal consequences.
Table of Contents
Stay at the Scene
The first and most important step after a car accident is to remain at the scene. Regardless of the circumstances, leaving the accident scene can have serious legal consequences, especially if injuries or significant property damage are involved.
Staying at the scene demonstrates responsibility and ensures you can properly address the situation. By staying, you can take the necessary actions to ensure your safety and those of others involved in the accident.
Check for Injuries
After a car accident, one of the most important things to do is to see if anyone is hurt. It's important to check for injuries, even if they aren't obvious right away. Some injuries have delayed symptoms or are hidden by adrenaline right after an accident.
Check on yourself first to see if you're hurt. Take a moment to think about your health. Do you have any pain, discomfort, or feeling like you might pass out? Look for any cuts, bruises, or swelling that you can see.
Pay attention to places on your body that hurt or feel tender. Even if you feel fine at first, it's important to keep an eye on yourself and watch for any signs of injury that might show up later.
After you've ensured you're safe, check on your passengers if you have any. Ask them if they've been hurt or if they're in pain. If they are awake and able to talk, you can also ask them to evaluate their condition.
Next, look at the people in the other cars involved in the accident. Slowly walk up to them and ask if they are okay.
If help is needed, offer it, but be careful not to worsen any injuries. Remember that emotions can run high in these situations, so try to stay calm and understanding.
Call the Authorities
After making sure you're safe and no one is hurt, the next most important thing to do after a car accident is to call the police. Contacting the local police or emergency services is important for several reasons, such as keeping records, following the law, and ensuring the situation is handled smoothly.
By telling the authorities about the accident, an official record of it can be made. When you call 911, give them accurate information about the accident, such as where it happened, how many cars were involved, and if anyone was hurt. The dispatcher will call the right emergency workers, like police officers and medical staff, who will go to the scene to figure out what's happening and help.
Having the police there is very important if there are disagreements or different stories about what happened. Officers of the law are trained to deal with these kinds of situations. They can look at the evidence objectively, talk to witnesses, and write an official accident report.
Document the Accident
It's important to get information and proof about the accident. You can use it for your insurance claims, legal proceedings, and to protect your rights.
If it is safe, take pictures of the accident scene from different points of view. Take pictures showing where the vehicles are and how much damage they have. Include any important information, like skid marks, the state of the road, and traffic signs. These pictures can be used as important visual evidence and help figure out what happened during the accident.
Talk to the other driver(s) about how to get in touch and what car accident insurance they have. Get their names, addresses, phone numbers, driver's licenses, and insurance information.
Make sure to tell them about yourself as well. Along with gathering information, write down what you remember about the accident. Include information like the accident's date, time, place, weather, and anything else that may have played a role.
Notify Your Insurance Company
After the accident, you should call your insurance company as soon as possible. Most insurance policies have time limits for reporting accidents, so acting quickly is important.
Tell the insurance company everything they need to know about the accident. Be ready to give the incident's date, time, and location, a description of what happened, and the names and contact information of the other people involved.
When you talk to your insurance company, stick to the facts and don't guess or make assumptions. Give an honest account of what happened based on what you remember and learned. This will help make sure that your claim is correct and keep you from having problems in the future.
Your insurance company will walk you through the process of filing a claim and tell you exactly what to do next. They may give you a claims adjuster who will look into the accident, determine how much damage was done, and determine what your policy covers and what benefits you are entitled to.
Consult With an Attorney
If you've been in a car accident, you should talk to a lawyer as soon as possible. A lawyer can help you figure out what your legal rights are and tell you about any possible car accident insurance claims for damages or other remedies.
The car accident lawyer can also ensure that all the paperwork is filled out correctly and sent to the right insurance companies and other agencies. A lawyer can also work to get you the best possible settlement to pay for your medical bills, lost wages, and other losses.
After a car accident, it can be hard to deal with the paperwork, insurance companies, and other people involved. It's a good idea to talk to an attorney to protect your best interests and ensure you get a fair settlement, just like this personal injury attorney in Tucson.
Follow Medical Advice
The next crucial step following a car accident is to follow medical advice. Even if you initially feel fine or have received medical attention at the accident scene, it is important to prioritize your health and well-being by seeking appropriate medical care and following the advice of healthcare professionals. Here are some important things you need to consider:
Early Detection and Treatment
Some injuries resulting from a car accident may not be immediately apparent or may have delayed symptoms. Adrenaline and shock can mask pain or discomfort, making you believe you are uninjured.
However, underlying injuries, such as whiplash, soft tissue damage, or internal injuries, may manifest later. Seeking medical attention promptly allows healthcare professionals to assess your condition and detect any injuries or complications early on. Early detection often leads to more effective treatment and a better prognosis.
Documentation of Injuries
Seeking medical care and following medical advice establishes an official record of your injuries. Medical records provide objective evidence of the injuries sustained due to the accident. They document the diagnosis, treatment, and prognosis, which can be crucial when pursuing an insurance claim or legal action.
Maintaining a detailed record of medical appointments, prescriptions, and any recommendations or restrictions from healthcare providers strengthens your case and supports your compensation claims.
Preventing Complications
Following medical advice helps prevent potential complications from untreated or improperly managed injuries. Some injuries, if left untreated or ignored, can worsen over time, leading to chronic pain, disability, or other long-term consequences. By promptly addressing injuries and following the recommended treatment plan, you increase the chances of a full recovery and minimize the risk of long-term complications.
Insurance Claim Support
Insurance companies often need proof that a person went to the doctor and followed their advice when processing claims. Doing what the doctor says gives a clear and consistent story that backs up your claim.
If you don't follow the rules or don't get the right medical care, your insurance company may question how bad or real your injuries are. To ensure the claims process goes smoothly, it is important to get medical records proving you were hurt and showing you are trying to get better.
Physical and Emotional Well-Being
Car accidents can have both physical and emotional impacts. Following medical advice supports your physical recovery and promotes your overall well-being. Adhering to recommended treatments, therapies, and self-care practices gives you the best chance of physical and emotional healing.
Turn the Road to Recovery After a Car Accident
In a car accident, it can be an overwhelming and scary situation. It is important to remain calm and take certain steps, like contacting the authorities, gathering evidence, and informing your insurance company.
Making sure to take the necessary steps can ensure your safety and security. Timely action can make the process of dealing with a car accident easier. Reach out to a legal advisor for help if needed.
Did you learn something new from this article? If so, be sure to check out our blog for more educational content.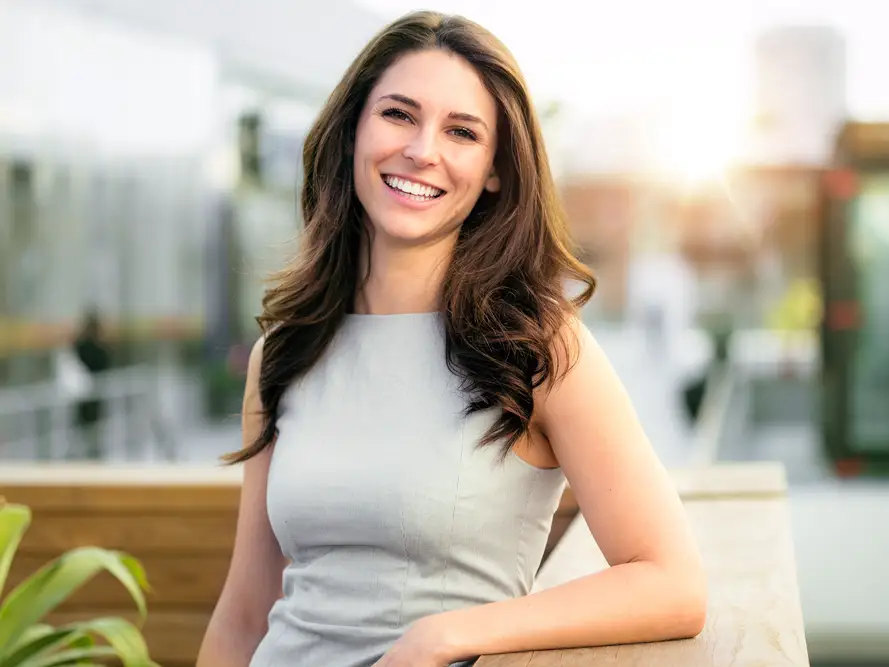 Rachel Dixon works on Business, travel and features blogs at Daily Mid Time and Zobuz. She has passionate for travelling and cooking. Spending time with family as well as on internet to enhance her capabilities for well orientated content creation and blog writing.